Celebration of the 100th anniversary of the Lithuanian Army in Kaunas
Celebration of the 100th anniversary of the Lithuanian Army in Kaunas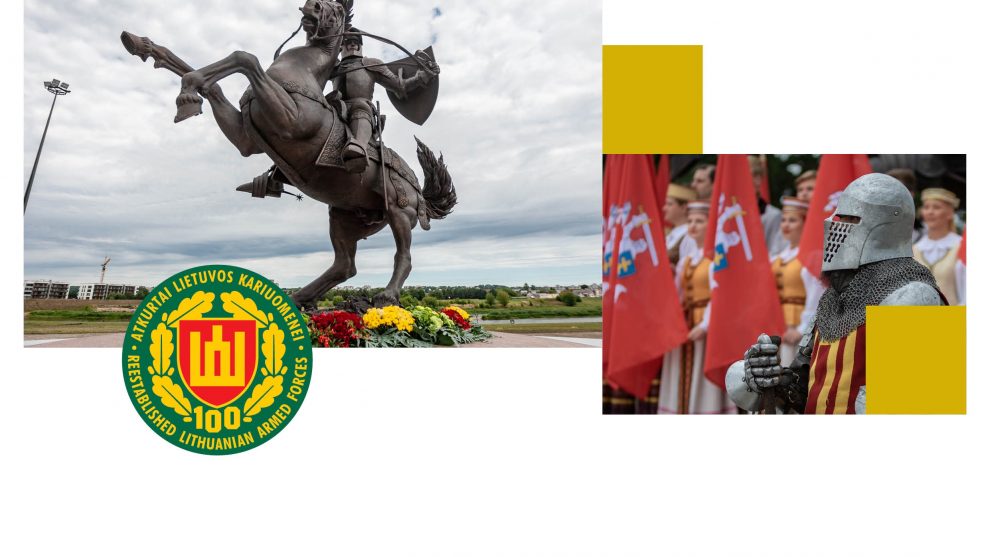 Lithuanian Army took its first steps exactly here, in Kaunas. That is exactly why, on November 23st of this year, commemorating 100th year anniversary of Lithuanian Army, we will march on Kaunas City streets! We kindly invite you to join and participate!
Event program:
12:00 Armed Forces and the lifting of the flag of the Order of the Cross of Vytis in Vytautas Magnus War Museum garden.
12:15 – 12:45 Festive military march in the Donelaičio and Vilniaus streets
12:30 Honoring the Presidents of Lithuania in the Historical Presidential courtyard.
13:00 St. Mass in Kaunas Cathedral Basilica.
14:00 – 16:00 Armament and equipment exhibition at Kaunas Castle accesses.
14:15 Solemn arrangement and the commemoration of the 100th anniversary of the Lithuanian Army near the "Freedom Warrior" monument.
14:50 Military demonstration programme.
15:00 – 16:00 Concert near Kaunas Castle
14:00 – 16:00 Military porridge and hot tea.