Bryan Adams concert at Žalgiris Arena
Bryan Adams concert at Žalgiris Arena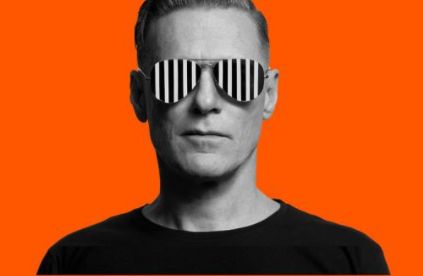 Bryan Adams is coming back to Lithuania with his newest album "Get Up".
Your age does not matter because at his concerts you always feel like 18 again!
Unbelievable fact! The most popular Canadian rock ambassador Bryan Adams is coming back to Kaunas where he will present the newest album "Get Up" and the most popular songs at Žalgiris arena on May 4. The concert is included to the singer's world tour, which started last year in Australia and will continue for several years.
The singer is coming with his team of musicians, technical staff and all the concert equipment needed for the sound and lightning. At the concert you will hear not only the 13th album "Get Up" but also other megahits of Adams, like "(Everything I Do) I Do It For You", "Please Forgive Me", "All for Love", "Have You Ever Really Loved a Woman?", "Summer of 69", etc.
Bryan Adams
The owner of incredible voice, talented composer, icon of Canadian rock music Bryan Adams was born in 1959, Kingston, Canada. Hus father was diplomat, so from the early childhood the star to be was traveling to various countries, lived in Israel, Portugal, Austria. At the age of 14 Adams left school and devoted his time to music, he played with guitar at his friend's David Taylor music band. Later on, the singer graduated music school (fortepiano class) and became a member of Shock, later Sweeny Told music bands.
The first three Adams albums were not so fortunate, but they were noticed. Hoarse voice, timbre reminding young Rod Stewart, hits creator talent, the image of cool young man from the next door gave a welcoming status to Adams at MTV channel. The second album You Want It You Got It became golden and made to the top of Billboard albums top 10. The new challenge was waiting for Adams on August in 1984, Tina Turner invited him to record a duet "It's Only Love", which was perfectly evaluated by the critics and thanks to listeners it made to the first place on radio stations.
At the same year was released the fourth album "Reckless" which became very popular. After the album was released the performer was nominated for two Grammys. "Reckless" became a turning point in Adams biography and from the moment he was led by fortune.
During his career Adams released 13 albums, 70 singles, sold over 65 million records, had tours in six continents, his songs became No. 1 hits in over 40 countries. The best performer of rock ballads in the world was many times nominated for prestige awards, received Grammy, American Music Awards, MTV Video Music Awards statuettes and has his own star at Hollywood Walk of Fame.
More details at: https://zalgirioarena.lt