"Audra" has arrived – a city festival that was long overdue but never happened
"Audra" has arrived – a city festival that was long overdue but never happened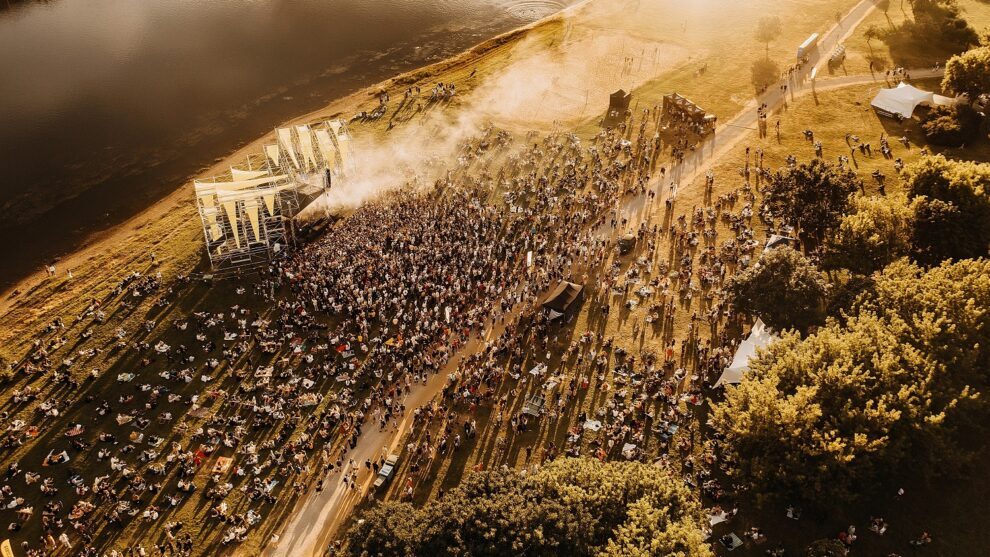 Paskelbta: 2022-07-12 (Tuesday)
"The city is alive when we are vibrant in it", – these were the words that greeted everyone visiting Kaunas last weekend at "Audra" festival, which filled all its spaces with an energy of the Berlin spirit: from the main streets to the sleepy suburbs. And indeed, these days everyone could feel that they were immersed into the festival of a European metropolis, which attracted visitors not only from other cities of Lithuania, but also from neighboring countries. "Audra", which took place for the first time, showed that Kaunas finally introduced a festival that has been needed for a long time, but has not happened until now.
"On Sunday, so much energy and youth flowed into "Santaka" valley from all over Lithuania that probably no one here has seen before", – said the organizers of the festival. – We closed the festival's victorious chords with the bombastic trio of Lithuanian stage and probably the most famous rapper of our region, Tommy Cash. The blasting whirlwind during the peak of the festival seems to have finally consumed the last drops of strength left in our fans and the breaking arrows coming from critics, which were accompanied by our own doubts, as to whether a European-level festival can be held in Kaunas. It can be. And it will likely happen again. Thanks to those who were there."
Although "Audra" was held for the first time, the festival surprised with both the scope of the program and the variety of locations: during the events, the audience could enter locations that are usually closed to the public or have not been used for performances until now, as well as hear and see artists who have not shown their work in Lithuania until now.
One of the artists who participated in the festival, musicologist, robot engineer Moritz Simon Geist, was honest that he was amazed by the artists and musicians who gathered in Kaunas, and how the city has changed in the past 20 years since he first visited here: "I am very happy to see, how young, modern culture revives old buildings, bringing them to new life," – he spoke.
More information about the party can be found here.