The logo of the 2024 European Figure Skating Championships in Kaunas has been revealed
The logo of the 2024 European Figure Skating Championships in Kaunas has been revealed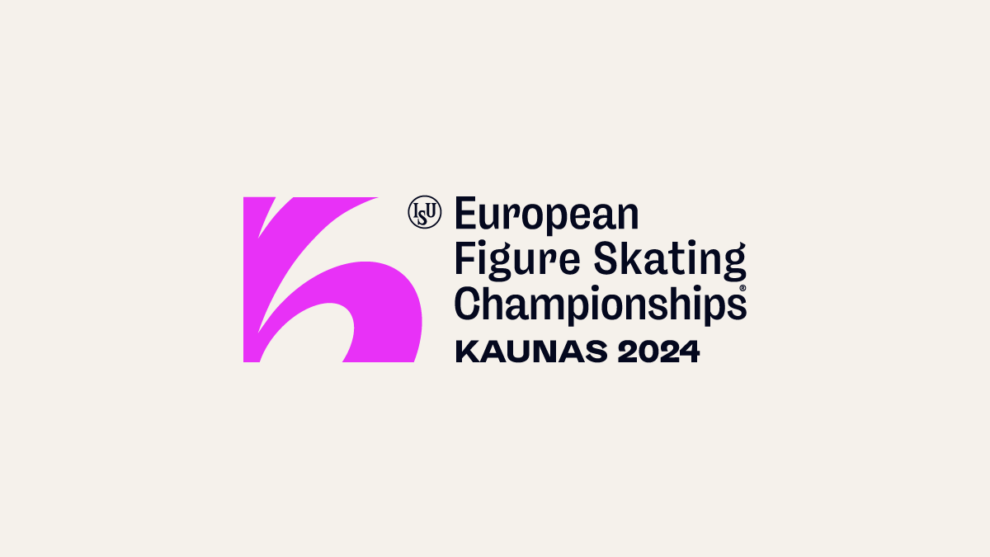 Paskelbta: 2023-09-13 (Wednesday)
In January, Lithuania will immerse itself in the enchanting realm of ice, music, dance, and passion as the 2024 European Figure Skating Championships take place in Kaunas at Žalgiris Arena from January 8th to 14th.
This event holds extraordinary significance, marking the first occasion in history that a competition of this level will grace Lithuania. For Lithuania's skating community, which will celebrate the 100th anniversary of figure skating next year, this represents a unique opportunity to showcase our nation's beauty to an audience of over 700 million viewers who will tune in to live broadcasts in more than 60 countries across Europe and the world.
Today, the logo for the upcoming championships was revealed. The design revolves around Kaunas, a city characterized by the confluence of two rivers where converging currents flow in unison.
As stated by Not Perfect Vilnius, the creative agency behind the logo's conception, the metaphor of fusion beautifully parallels the essence of figure skating. In this art form, dedication, training, music, movement, skaters' passion, and the encouragement of spectators seamlessly merge into a captivating harmony.The logo ingeniously integrates the merging rivers to compose the stylized initial letter of "Kaunas," echoing the intricate and challenging movements in figure skating.
The European Figure Skating Championships, known as the Old Continent Championships, are set to bring together many figure skating starts, alongside an enthusiastic gathering of fans spanning Europe and beyond.
In addition to this remarkable lineup, the spotlight will shine on Lithuania's ice dance duo, Allison Reed and Saulius Ambrulevičius, as they will compete for medals. Representing the Lithuanian national team, the competition will also feature talented women's and men's athletes, as well as the emerging ice dance couple, Paulina Ramanauskaitė and Deividas Kizala.
Tickets for this historic event will be available starting September 15th. For more details about the Championships, please visit the official website at www.ec2024kaunas.lt.