Vice-minister of Foreign Affairs of Lithuania invites to the EUSBSR Annual Forum
Vice-minister of Foreign Affairs of Lithuania invites to the EUSBSR Annual Forum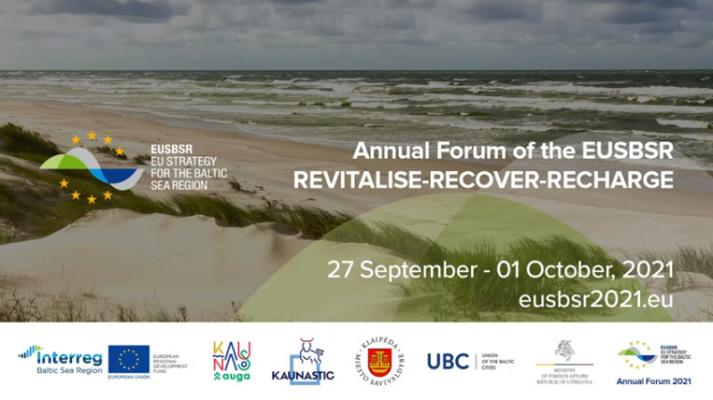 Paskelbta: 2021-09-09 (Thursday)
The Vice-Minister of Foreign Affairs of Lithuania Mr. Arnoldas Pranckevičius invites to join the 12th EUSBSR Annual Forum online on 27 September–1 October 2021.
"This year, particular attention will be paid to the young people and to the cities – especially the green transformation", Vice-Minister Pranckevičius states.
UBC, together with the Ministry of Foreign Affairs of Lithuania, Kaunas City Municipality, and Klaipėda City Municipality, is a co-organizer of the Forum.  The project is co-financed by Interreg Baltic Sea Region Programme.
Watch the invitation: https://youtu.be/IHV3rS3jntA
The registration to the Forum is open at: https://eusbsr2021.eu/