VALUABLE CONTACTS ESTABLISHED AT SHANGHAI BUSINESS EXPO IN KAUNAS
VALUABLE CONTACTS ESTABLISHED AT SHANGHAI BUSINESS EXPO IN KAUNAS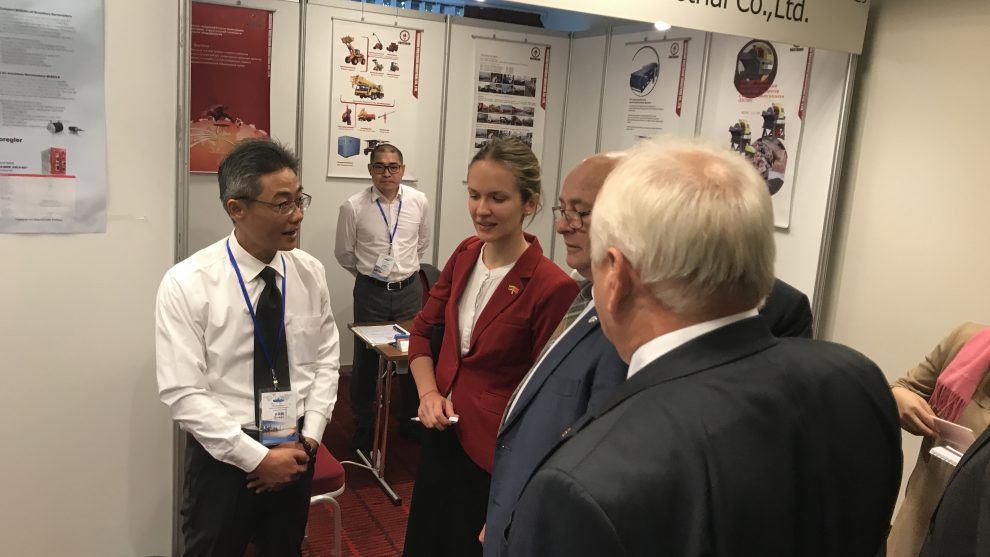 Paskelbta: 2017-09-22 (Friday)
On September 18th Kaunas turned into little China, as cruising business and culture expo "Sail of Shanghai" was opened here with participation of more than 60 companies from China's largest city – Shanghai.
At the expo which took place at hotel "Park Inn" conference centre participated companies of new energy technologies, electronic equipment, medical services, household equipment and other areas.
"More than half of hundred companies from Lithuania established valuable contacts with colleagues from a distant country. We hope that this expo will be a great start for future cooperation" – said Director of "Kaunas IN" Tadas Stankevičius.
This business and cultural event is a part of Chinese government "One Belt, One Road" initiative, where Baltic region is an important part. The target of the initiative is to fund economy, especially transport projects and connection between the regions (21st century Silk Road), Chinese investments to manufacturing development at "One Belt, One Road" countries, among which is Lithuania. Lithuania is identified in the perspective as the partner for R&D and innovations.
"This visit was a strong impulse for cooperation in various areas – business, culture, education, sports – as we received a delegation from Shanghai with more than 160 delegates" – said Emilija Šakalienė,  Head of Foreign Relations Division of Kaunas City Municipal Administration.
During the meeting with Kaunas City Mayor last August Ambassador of People's Republic of China in Lithuania H. E. Mr. Wei Ruixing said that businessmen from China see Kaunas as a very dynamic city with great potential.
"Since 2001 Kaunas has official cooperation with another city in China – Xiamen, but recently we received initiative to expand cooperation also with other cities in China. Leaders of the city of Shanghai think that rapid economic development of Kaunas is just a matter of time. Shanghai changed during the past years significantly. The event we had this September in Kaunas is a strong impetus for businessmen from both countries to develop closer ties of cooperation" – said Ambassador Wei Ruixing.