Vaccination bus stops: August 16th – August 22nd
Vaccination bus stops: August 16th – August 22nd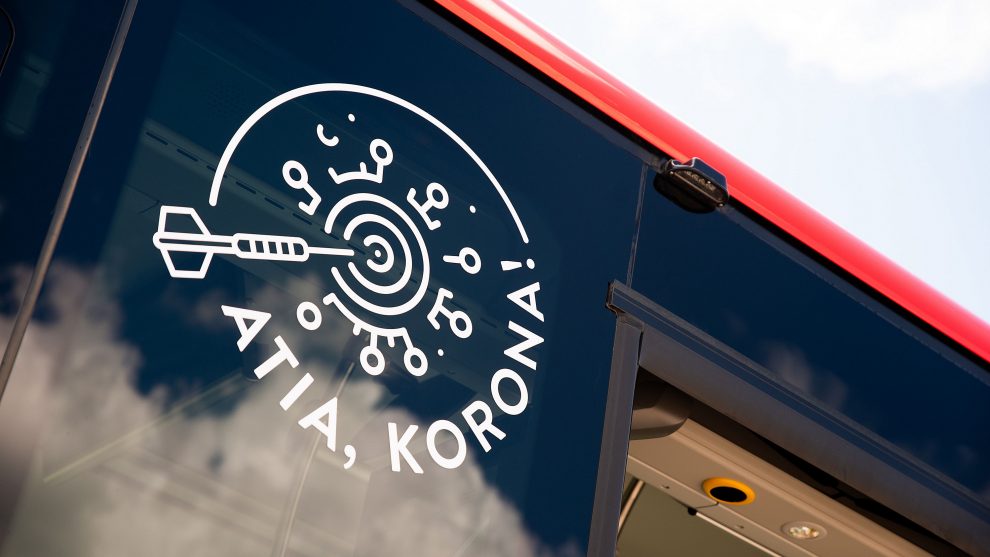 Paskelbta: 2021-08-16 (Monday)
We invite Kaunas residents and guests arriving in the city to roll up their sleeves for vaccination, which will provide more opportunities and help to feel safer as the autumn season approaches. From August 16th till 22nd, the 'vaccines-buses' will be at Laisvės av., Kaunas Town Hall, near the largest shopping centres. The bus will also visit Šilainiai, Savanorai, Petrašiūnai and Kalniečiai districts. The mobile vaccination points will have doses of 'Vaxzevria', 'Comirnaty' and 'Janssen'. On weekdays, vaccination is also available at the Vaccination Center Kaunas Ice Palace at your desired time.
August 16  |  11 a.m. to 4 p.m.  | Baltų pr. 10, shopping centre 'LIDL' parking lot
August 17  |  11 a.m. to 6 p.m.  | Laisvės av., in front of Kaunas Musical Theater garden
August 18  |  11 a.m. to 7 p.m.  | Shopping and leisure centre 'Akropolis'
August 18  |  11 a.m. to 7 p.m.  | Savanorių pr. 255, shopping centre 'Hyper Maxima' parking lot
August 19  |  11 a.m. to 7 p.m.  | T. Masiulio st. 16E, shopping centre 'Maxima' parking lot
August 19  |  3 p.m. to 7 p.m.   | P. Lukšio st. 60, shopping centre 'IKI' parking lot
August 20  |  11 a.m. to 7 p.m.  |  Shopping and leisure centre 'Mega'
August 21  |  9 a.m. to 4 p.m.    | Shopping town 'Urmas'
August 22  |  9 a.m. to 1 p.m.     | Kaunas Town Hall
Citizens and foreigners arriving at the 'vaccination bus' must have an identity card with them. No need to register in advance. It is recommended to have a bottle of water with you on hot days.
Minors, children and adolescents aged 12 to 16, must come to the vaccination centre with their parents or guardians. They can be vaccinated with 'Spikevax' (Moderna) and 'Comirnaty' (Pfizer-BioNTech).
The 'vaccination bus' to the city companies will run regularly – on Mondays, Tuesdays and Fridays. Representatives of interested organizations can contact us by e-mail [email protected], indicating the number of people willing to vaccinate, the name and location of the company. Having this information, Kaunas City Polyclinic physicians and municipal specialists coordinating vaccination routes will contact the responsible representatives of companies regarding the details – vaccines desired by employees, convenient time and date of visits, number of units and other issues.
We would also like to remind you that you can visit the Ice Palace Vaccination Center at a convenient time. Monday to Friday from 8 a.m. to 3 p.m. all residents with pre-registration are accepted, and from 3 p.m. until 7:30 p.m. all residents are vaccinated, both with and without pre-registration. You can register at vakcinavimas.kaunas.lt.
Departments of Public Relations Information