V. Matijošaitis: "Non-governamental organizations – an important part of the team"
V. Matijošaitis: "Non-governamental organizations – an important part of the team"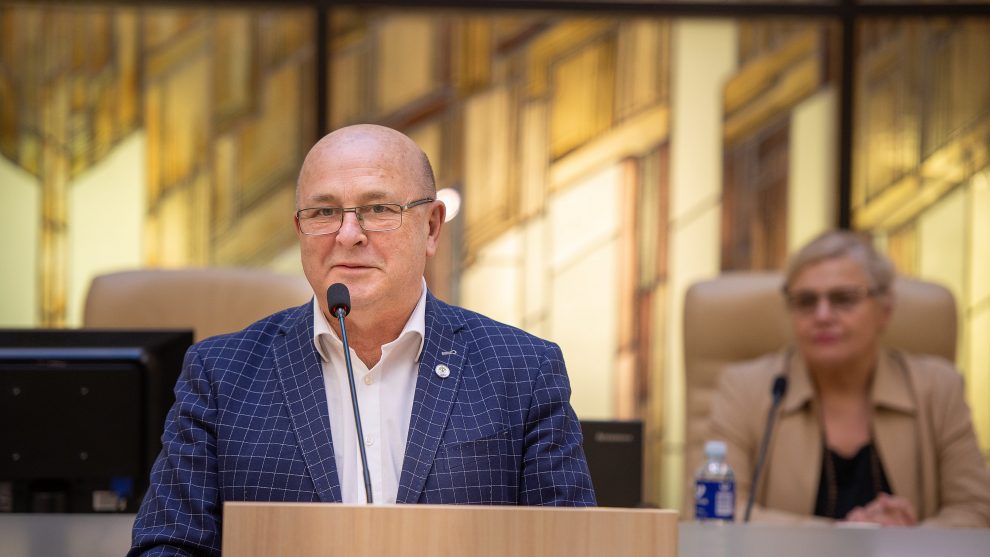 Paskelbta: 2019-02-28 (Thursday)
Kaunas cooperation with non-governmental organizations (NGOs) and perspectives of this partnership – these are the topics recently discussed in a conference called " Modern model of public services: a case of Kaunas NGOs".  During the conference representatives of NGOs sector were introduced to the most recent innovations in their sphere, presented their implemented projects and received gratitude from Kaunas city leaders for their work.
"When giving public speeches I always highlight my team and its importance. However, my team is not only the people I sit at the meeting table every morning with. It's not only the people working in the municipality. My team is way bigger and You are the part of my team. I have to emphasize, a very important part. I want to thank you for what you are doing and wish you one thing – to get stronger. Because the further, the more responsibilities the city will transfer to you. And the stronger you will be, the stronger will be Kaunas"– the Mayor Visvaldas Matijošaitis welcomed the representatives of the so-called third sector gathered in the big hall of Kaunas City Municipality.
Participants of the event have shared their insights about current situation of transfer of public services to non-governmental organizations in Lithuania and in Kaunas, discussed related issues and perspectives. The guests of the conference also presented their best experiences of project implementation in a special exposition.