US Ambassador after visit in Kaunas: I am impressed
US Ambassador after visit in Kaunas: I am impressed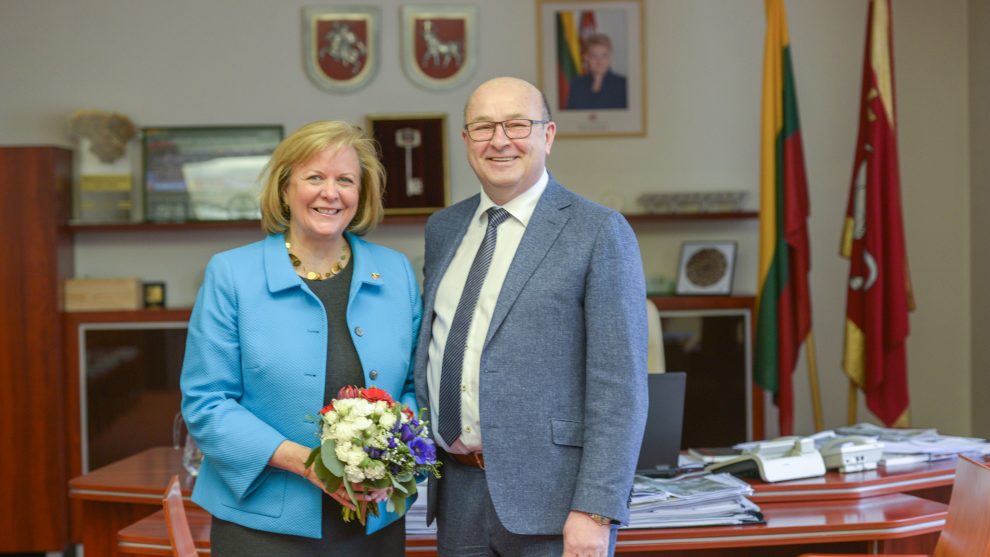 Paskelbta: 2017-03-14 (Tuesday)
Citizens, who emigrated to other cities or countries, will come back eventually after seeing all the positive changes happening in Kaunas. It was highlighted by the United States Ambassador H.E. Mrs. Anne Hall after her visit in Kaunas.
The ambassador was interested in development of the city and ongoing changes in it and talked with Mayor Visvaldas Matijošaitis and his deputy Simonas Kairys.
"One of my goals is to spread the news about innovative processes happening in Lithuania and strengthen business and cultural bonds with the United States. I am impressed with what you are doing here. Let me assure you, my doors are always open to you. Kaunas is a very beautiful city with both architecture and environment. I am sure that people seeing all the changes will come back to work and live here" – said the US Ambassador.
She promised to come back to Kaunas soon and spend more time on her next visit. She admitted that she got positive feedback from businessmen in the city, as well.