Union of the Baltic Cities: We Support an Endeavour of Kaunas to Become the European Capital of Culture
Union of the Baltic Cities: We Support an Endeavour of Kaunas to Become the European Capital of Culture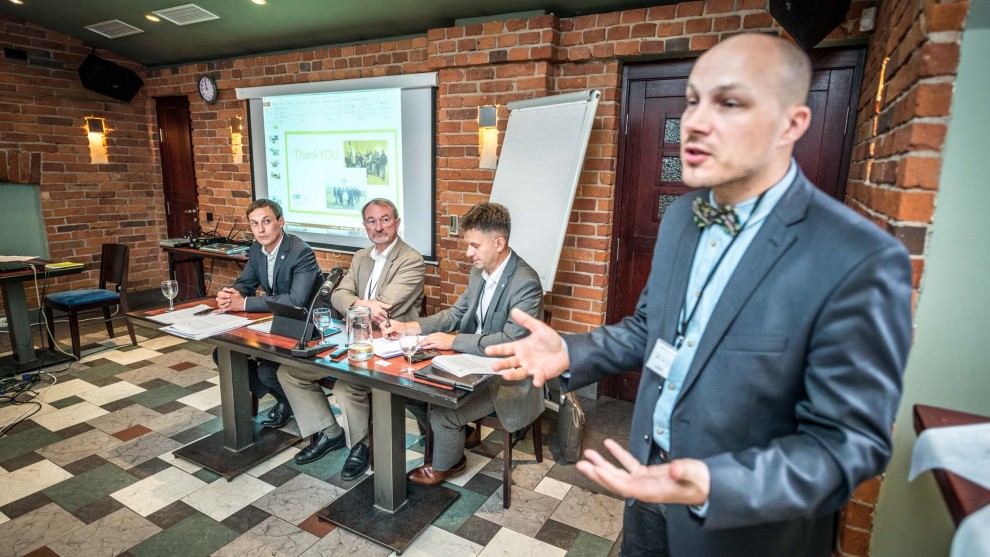 Paskelbta: 2016-06-10 (Friday)
A meeting of the Executive Board of the Union of the Baltic Cities (UBC) was held this week. More than two dozens of specialists from ten cities of the Baltic Sea Region discussed issues on refugees, youth unemployment, and public spaces in the city. The guests also expressed support to the endeavour of Kaunas to become the European Capital of Culture in 2022.
"Without culture is like without oxygen," Ms. Marie-Louise Rönnmark, Mayor of Umea (Sweden), told. According to her, any city must invest into culture as much as possible, as this is the most direct way to gain confidence in one's own efforts.
"Kaunas is a live city full of active youth, student turmoil. It is great that Kaunas also makes more intensive preparations and seeks the title of the European Capital of Culture. The city has a great number of ambitions. The majority of cities make a mistake not investing into culture. I was mostly impressed in Kaunas by love for basketball and science," Mr. Per Boedker Andersen, President of the UBC, said.
"Kaunas again becomes an active participant of this Union. We are interested in the creation of a long-term international cooperation strategy covering the total Baltic Region, so that this is not a single international project, but is integrated into the general strategy of the city," Mr. Mantas Jurgutis, the member of the UBC Board and the member of Kaunas City Council, stated.
The main goal of the UBC is to foster cooperation and experience exchange between cities of the Baltic Region, implement a sustainable, responsible and effective policy, as well as foster citizens to take an active participation in the management of cities, and ensure that the development of cities conforms to the European Union strategy for the development of the Baltic Sea Region.
UBC is a network of cities in the Baltic Sea Region that unites about 100 cities from 10 countries around the Baltic Sea. The organization was established in Gdansk in 1991. This is a volunteer network of cities where member-cities may share and exchange experience, participate in projects, programmes, etc.
Information of Public Relations Subdivision