Traveller A. Bakutis' story: when I came back from the trip around the world, I discovered a different Kaunas
Traveller A. Bakutis' story: when I came back from the trip around the world, I discovered a different Kaunas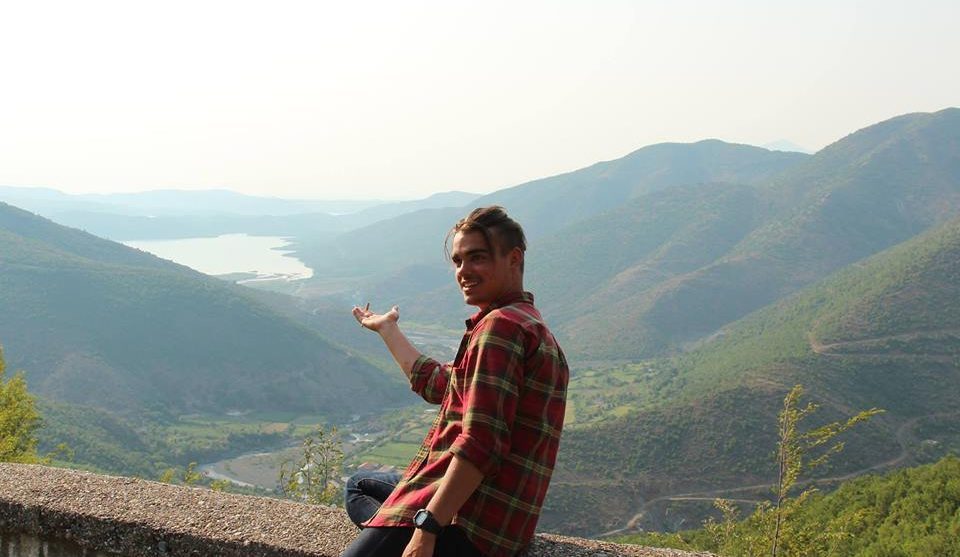 Paskelbta: 2017-02-17 (Friday)
23 year-old Augustinas Bakutis who is working as the chef, a few years ago decided start his life adventure. Together with a friend he went on a trip around the world, which not only changed his attitude towards life, but also he saw a different Kaunas when returned back home.
The past few years you spent abroad, what did you do there?
For a long time I lived abroad while studying and traveling. I visited all European countries, I also was in Asia, Iran, Pakistan, India, Thailand, Nepal and etc. You do not need a huge willingness for it – I am a young man who tends to move forward. The aim to change something, to do better, led me to this trip. This trip was with a few stops, spending some time in beloved places, but all summing up – I spent two years on the  road.
What is your relationship with Kaunas?
Kaunas is my city. I was born and grew up here. I had good and bad moments, but that only raises nostalgia and attachment. All the time I saw Kaunas as the city in which I would like my children to grow up, in which I want to get old. Kaunas citizens are special – they are tending to help and sometimes even to pass their place in the queue (smiling). This trip helped me to evaluate city and Lithuania itself too. I understood how much we have around us. And I am happy to see that available resources are used: new work places are created, and new projects do not remain in the drawers of officials. I see that Kaunas is full of life, movement, good friction – that is good thing.
What has changed while you were traveling?
Until now I remember that the city I left when I went on the trip – grey, with untidy streets and various problems. I came back a while ago and now I want to applaud for Kaunas – for the amazing job which is done by the city. People are saying that is because of the new mayor. Partly I agree – Visvaldas Matijošaitis is an amazing person and puts a great contribution to our city. But I think that is not only because of him. Here all the team counts – from street cleaners to mayor's advisers.
I know that not only me but also other citizens of Kaunas are noticing changes which are happening in the city and so we are very happy. What I noticed in other countries, which I visited, the strongest and happiest people are there where they are united.
What would you wish for Kaunas citizens?
My wish for Kaunas citizens would be to understand that we see what we want to see. There is nothing in the world what is only bad or only good. So I would like to suggest though for one day that we should take a look from the better side – I do like this. I would like to wish to search for positive sides and evaluate that. We have to learn to rejoice in what we have today so that we could rejoice in what we will have tomorrow.
Only few years passed from the day when we retrieved independence and now we already can align with strong European countries and moreover we are moving forward and we are one of the fastest growing economies in the world. Kaunas is a healthy organism. And even though there were illnesses, now I see that Kaunas is alive.
Information provided by Public Relations Subdivision