The search for employees of the water sports center, which will open its doors on Nemunas Island, is starting
The search for employees of the water sports center, which will open its doors on Nemunas Island, is starting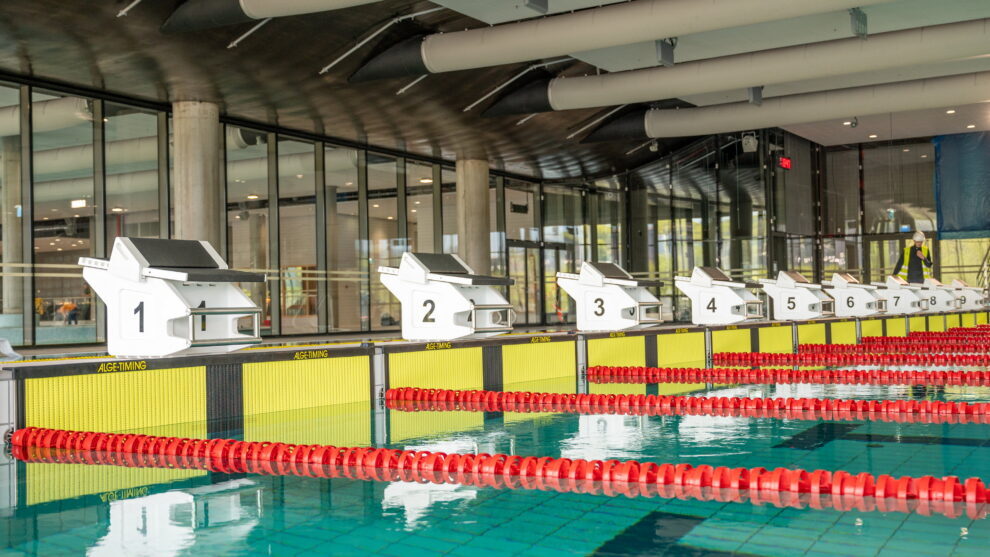 Paskelbta: 2022-07-04 (Monday)
The new multifunctional water sports center, which will start operating in September on Nemunas Island, is intensifying its search for employees. The company "Kauno arena", which won the public rental tender and will manage this water sports center together with "Žalgiris" arena and Kaunas Ice Palace, has already started the selection of employees and aims to gather the most competent personnel.
One of the most important positions has already been filled; Emilis Vaitkaitis, who is currently finishing his work at the Lithuanian Swimming Federation (LSF), will take up the position as the Director of the multifunctional water sports center on July 1.
The former swimmer served for some time as the general secretary and president of the LSF, and two years ago he ran for the post of president of the Lithuanian National Olympic Committee.
"I have been swimming since I was 5 years old, I was born and raised in Kaunas and I have family and children here. We are delighted that an Olympic size swimming pool has been built in Kaunas. We penetrate the market with a wide range of services. We will strive to exceed the expectations of every visitor, as well as provide unforgettable impressions and great emotions. We want to become not only providers of high-quality and honest service, but also to gather and develop the community, increase value for the entire "Žalgiris" organization, and find opportunities for synergy. The team with the best players wins, therefore it is very important that the best players play in our team, so I encourage you to submit your candidacies to the specified contacts", ­– said the Director of the new water sports center E. Vaitkaitis.
The water sports center opening its doors on Nemunas Island will be open all week, from early morning to late evening, therefore the employees will work in shifts.
We are currently looking for employees for the following positions: receptionists, pool attendants, swimming coaches, water training specialists, sauna specialists, cafeteria staff (cashiers assistants, cooks, bartenders and engineers.)
New employees will be given opportunities for improvement, they will also receive internal and external training and the opportunity to fully engage in the activities of sports professionals, leisure and entertainment sectors.
Work based on leadership, professionalism and teamwork will allow to create and improve, as well as ensure dynamism and encourage facing new challenges.
The total area of ​​the one-story building with a mezzanine, energy class A+, which has sprung up on the island of Nemunas, is 18.4 thousand square meters. The multifunctional water sports center has a 50-meter-long pool with 10 swimming lanes that meets the requirements of the International Swimming Federation FINA. Near the a 50-meter-long pool is a smaller 80 cm deep two-lane pool for children's swimming lessons.
6 thousand square meters SPA area fit under one roof – a complex of eleven saunas with three different temperature regimes. Adjacent – a recreational pool for children and adults, several massage parlors, jacuzzis, relaxation rooms and premises for a cafe. The recreation area will comfortably accommodate about 700 visitors at a time.
If you are looking for a job position, you can send your resume with an attachment of which position you would like to apply for, by email: [email protected]