The Screening of the Film "Persona non Grata" about Chiune Sugihara – a Present to Kaunas Citizens
The Screening of the Film "Persona non Grata" about Chiune Sugihara – a Present to Kaunas Citizens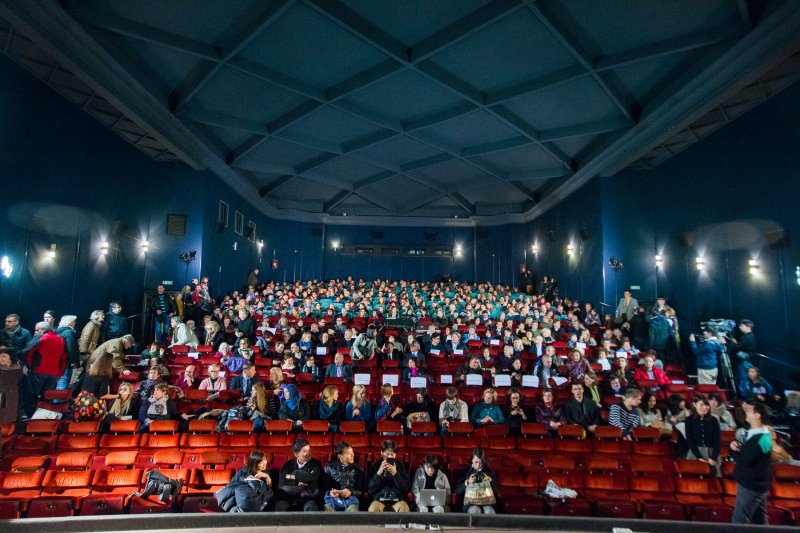 Paskelbta: 2016-09-08 (Thursday)
This Sunday, on September 11, Kaunas citizens are invited to the free screening of the film "Persona non Grata" about Chiune Sugihara which will take place at the cinema "Romuva".
Last autumn the world premiere of the film took place in the same place and a huge number of spectators went to see it, whereas in Japan it became one of the most popular films. During the premiere Lithuanian spectators had a unique possibility to meet with the film's director Cellin Gluck and the leading actors, Japanese film stars Toshiaki Karasawa (Chiune Sugihara) and Koyuki (Yukiko Sugihara).
"We are glad of having a possibility to invite Kaunas citizens to watch the film "Persona non Grata" again. Sugihara's story attracts thousands of Japanese to get acquainted with Kaunas; therefore, I invite everybody to learn more about this important stage of our city history and the world-famous personality who lived here," Kaunas Vice-Mayor Simonas Kairys stated.
The film "Persona non Grata" ("Chiune Sugihara" in English) is based on a true story. During World War II Japanese Consul Chiune Sugihara rescued 6,000 Jews from the Nazi, ignoring risk and disobeying Japanese government's orders.
Japanese, Polish, French, and Russian actors played in the film which was directed by the famous director Cellin Gluck. The Japanese actor Toshiaki Karasawa played Chiune Sugihara and his wife's role Yukiko was performed by Koyuki, best known for her role in the film "The Last Samurai". The action takes place in Europe, mostly in Kaunas, Asia, and North America, in 1934-1955.
The film screening is a present to Kaunas citizens from Gifu Prefecture (Japan). The event organizers: Kaunas City Municipality and Centre for Asian Studies at Vytautas Magnus University. The event starts at 6 p.m. The priority of entering the event will be given to persons who will have invitations of the cinema "Romuva". The invitations are available at the cinema box-office during business hours.
Information of Public Relations Subdivision