The most modern athletics arena will be built in Kaunas
The most modern athletics arena will be built in Kaunas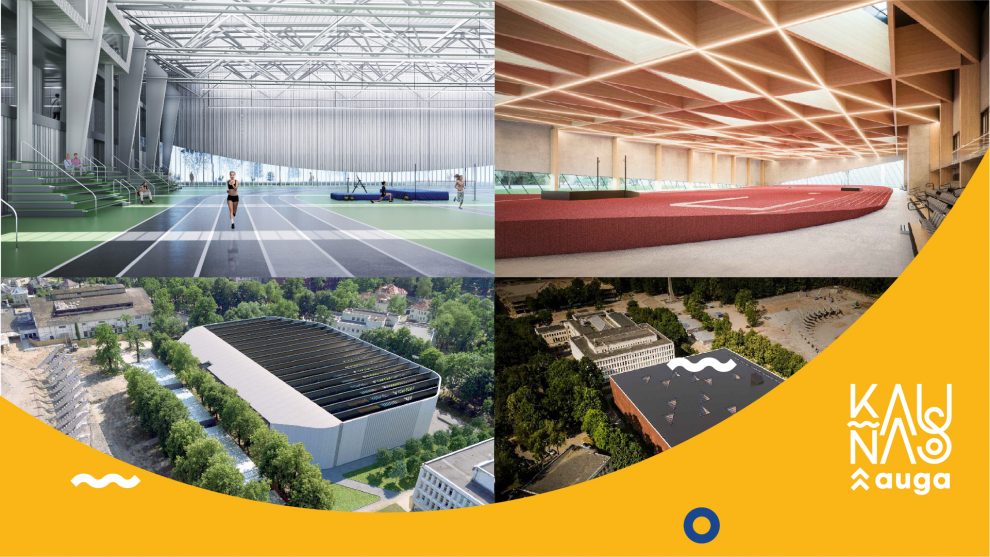 Paskelbta: 2019-10-23 (Wednesday)
The rebuilding and the reconstruction of S. Darius and S. Girėnas sports hall and stadium, which was in full swing, is only part of the project of Ąžuolynas multifunctional sports and leisure complex. In the near future, it will be complemented by the best athletic space in the country. Kaunas residents can already evaluate eight competing visions presented by architects.
The new athletics arena will include running tracks, vertical and horizontal jump sectors, as well as pole vaulting, shot put, discus and javelin throw training sectors. Athletes will sweat in gyms and regain their strength in massage parlors. There will be 500 spectator stands in the arena.
"The upcoming arena will be capable of holding the Lithuanian indoor athletic championships as well as other high-level competitions. This sports arena will serve especially well for quality training sessions during winter. In addition to that, we will try to hold the European Athletics Championships at S. Darius and S. Girėnas Stadium, and one of the requirements is to have a warm-up area. Athletes in the new space will be provided with all the necessary conditions to achieve the best results," said Andrius Palionis, Deputy Mayor of Kaunas.
Tadas Metelionis, Deputy Director of Kaunas City Municipality Administration, is planning to have a technical project of the athletics arena next year and construction could begin in 2021.
What will the new athletic arena with its 150-space underground parking lot look like after the architectural design competition?
"We received 9 proposals from designers. One work, however, was disqualified for authorship publicity reasons. Proposals will be evaluated taking into account the originality and integrity of the idea, the functionality of the building, its sustainability, the cost of the project and other criteria. Kaunas Municipality will sign a design services contract with the first place winner. This is planned to be done by the end of the year", said Kaunas City Council member, architect prof. Jonas Audėjaitis.
Anyone interested in seeing the architects' proposals this Tuesday (October 22th) at 3 pm are invited to a public discussion of the competition projects at the Ground Floor VIP Hall on the "Žalgiris" arena. The works will be presented and evaluated by reviewers dr. Martynas Mankus and dr. Viltė Janušauskaitė.
Design proposals will be exhibited at Žalgiris Arena until November 10th. They are available on weekdays from 10:00 AM to 5:00 PM. Project proposals are also available on the Internet: laskaunas.lt