The Modernization of Street Lighting Reached its Peak
The Modernization of Street Lighting Reached its Peak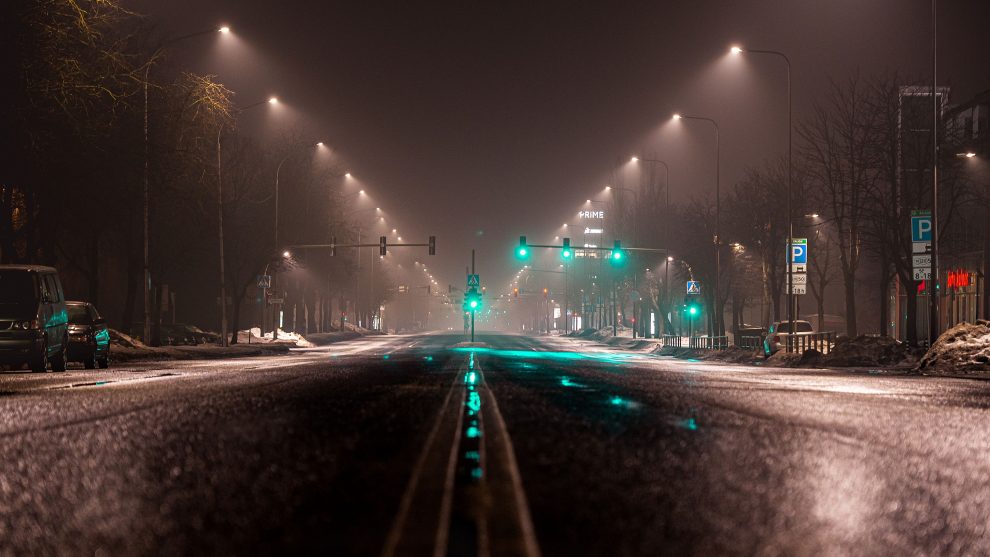 Paskelbta: 2021-02-26 (Friday)
Despite the challenges caused by COVID-19, last year streets in Kaunas became even brighter and safer – a record number of modern LED luminaries were installed. This means not only better visibility and greater safety on the roads, but also significant savings in electricity and monetary costs, and at the same time significantly lower environmental pollution.  
Number of luminaries – growing; expenditures – falling
"The total number of luminaries in the city has only increased in recent years due to urbanization, so it is as if the amount of energy consumed should increase. But that is certainly not the case. By installing LED luminaries, we save more and more electricity and money every year.
The most important thing is that better lighting reduces the risk of traffic accidents and contributes to the residents of the city feeling safe during the dark hours of the day," said Mr. Vilius Šiliauskas, the Director of Administration of Kaunas City Municipality.
Intensive renovation of street lighting with modern luminaries started in 2015. At present, there are over 34 thousand luminaries in Kaunas. Of these, more than 20 thousand are modern and LEDs.
The obvious cost difference
In 2019 alone, about 6 thousand newly installed LED lights replaced the old sodium lamps in Kaunas streets, and last year even 10 thousand of them were installed. The old lamps have been replaced in Taikos prospectus, Baterijos roadway, Kęstučio street, Kovo 11-osios street and other streets.
Investing in lighting refurbishment brings tangible benefits. Over one and a half million kilowatt-hours of electricity have been saved in recent years. By comparing 2020 with 2018, when the average price of electricity per kilowatt-hour was more or less the same, the installed modern technologies helped the city to save about 40 thousand euros.
In the near future, it is planned to replace the luminaries in Laisvės alley from E. Ožeškienės street to Vytauto prospectus, in the Independence square, on the Vytautas the Great Bridge and below it, in the section of Vaidoto street from Tilto street to Kariūnų roadway. Luminaries will also be replaced in the Constituent Seimas square.
Significantly higher efficiency
Representatives of "Kauno gatvių apšvietimas" emphasize that the new LED luminaries are twice as economical as the old sodium lamps. Such obvious savings are just one of the advantages.
"LED luminaries provide better lighting. Some of their unique features are the ability to adjust the light flux. Lower ece Lower electricity losses.The spectrum of light emitted by LED luminaires is even, so colors and shades are conveyed very accurately," added Mr. Petras Švažas, General Manager of "Kauno gatvių apšvietimas".
In the first months of 2021, more than 1,300 old sodium lamps were replaced with LED technology light.
If this optimistic scenario persists, it is likely that this year Kaunas will say goodbye to the last yellow light-emitting lamps above the poles, which have remained somewhere since the Soviet era.