The Honorary Consulate of the Kingdom of Norway in Kaunas was opened in the new premises
The Honorary Consulate of the Kingdom of Norway in Kaunas was opened in the new premises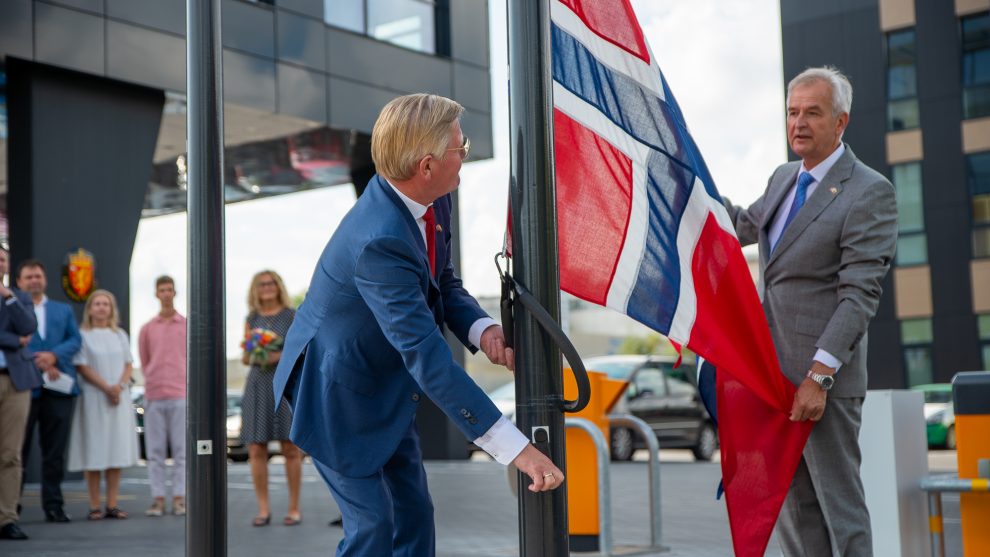 Paskelbta: 2020-08-31 (Monday)
Almost 100 years ago in 1924, the first Norwegian diplomatic representation in Kaunas was established.
On 19th August the Honorary Consulate of the Kingdom of Norway in Kaunas was opened in the new premises at Savanorių pr. 321C (CUBE Business Center), inaugurated by H. E. Norwegian Ambassador to Lithuania Karsten Klepsvik and Honorary Consul of the Kingdom of Norway Vytautas Valaitis.
On this occasion, Mr. Simonas Kairys, Advisor to the Mayor of Kaunas represented Kaunas City Municipality and participated at a ceremony of Norwegian flag-raising next to the building. It was a good opportunity to discuss future plans and projects.