The Great Scene of European Culture Is Open: What Events Not to Miss in Kaunas in February
The Great Scene of European Culture Is Open: What Events Not to Miss in Kaunas in February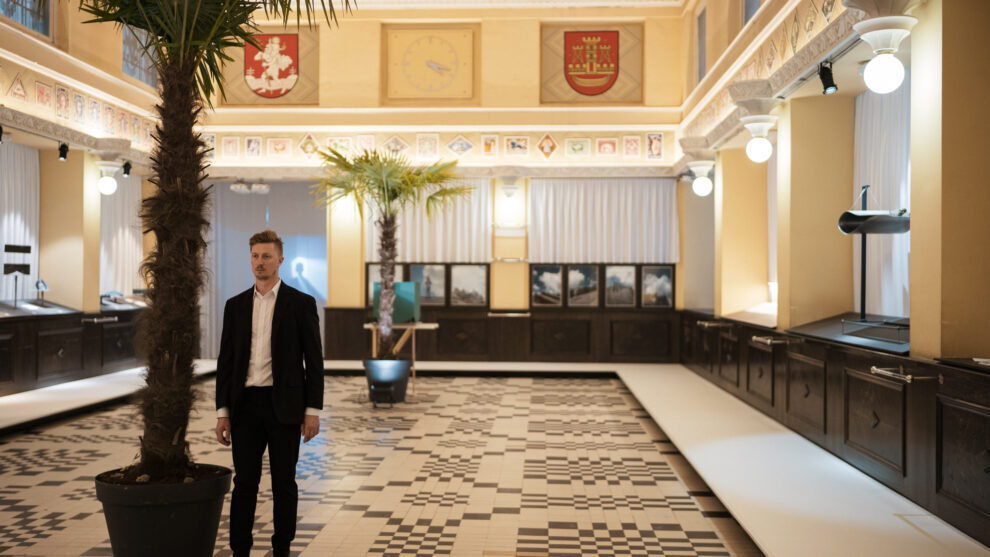 Paskelbta: 2022-02-07 (Monday)
The grand opening show of the European Capital of Culture and many events happening throughout the Kaunas were just the beginning of strong and cultural initiatives to be fulfilled and introduced throughout 2022. As it was stated by representatives of "Kaunas 2022", there are more events planned in Kaunas than there are days in the year, and once you visit Kaunas it would be impossible to avoid the culture. 
To make the easier choice with all of the events happening in Kaunas, we present the list of the most striking events that will take place in February. The full programme of year 2022 can be found on the website www.kaunas2022.eu or mobile app KAUNAS 2022.
What not to miss in February:
That Which We Do Not Remember, an exhibition by William Kentridge
One of the world's most influential contemporary artists, William Kentridge emerged during the apartheid regime in South Africa and now presents an exhibition "That Which We Do Not Remember" in the city of his ancestors. With invitations to our dialogs with ourselves, the exhibition seeks to assemble the scattered shards of historic events into meaningful mosaics that can serve as a mirror, reflecting those who look at them. With various art forms, the artist addresses humanity's selective memory and distinct perspectives of the worldview. William Kentridge ingeniously combines sharp observation and impressive aesthetics, shaking the viewer's preconceived notions or stereotypical attitudes.
Where: Mikalojus Konstantinas Čiurlionis National Museum of Art (V. Putvinskio st. 55)
Until when: until 30 of November, 2022.
Paid entrance.
Modernism for the Future 360/365 (MoFu 360/365), an international exhibition
The International exhibition "Modernism for the Future 360/365" presents twenty artists and architects from five countries that express the idea of the fate of modernism in contemporary European cities, including Kaunas architecture and its importance. The content of the exhibition awakens the architectural imagination of today's curiosity and creation an emotional link with the art of modernism architecture. The international exhibition has a meaningful symbolism not only by the content but also in its form where it is displayed: installed in the Kaunas Central Post Office that is considered to be an iconic symbol of modernist architecture in Kaunas. Reopened Kaunas Central Post Office presents a unique opportunity to feel a direct connection with the heritage of modernism.
Where: the Kaunas Central Post Office (Laisvės av. 102)
Until when: until 10 of April, 2022.
Paid entrance.
Ex it, an installation by Yoko Ono
Art World Nonconformist Yoko Ono's Creation is visiting Kaunas with an exhibition of hundreds of different size coffins with trees growing inside of them, which is placed in the historic chambers of the Bank of Lithuania. Shocking and mesmerizing creation is expressing huge distress, along with their existing hope. As in many other creations, the author does not aim to conclude the catastrophe but rather leaves a place for personal interpretation of the freedom of thought.
Where: Bank of Lithuania Kaunas Branch (Maironio st. 25)
Until when: until 11 of September, 2022.
Free of charge.
Lithuanian Design: from Temporary to Contemporary. 01.22 – 10.20
When you walk in Laisvės avenue and other central streets will be filled with culture in Kaunas during 2022, as the exhibition and the gallery here moved to surprising places! The exhibition-narrative of design artifacts "Lithuanian Design: from Temporary to Contemporary" moves to the showcases of Kaunas city center and presents the development of Lithuanian design. The exhibition presents different historical times of Lithuania, like the interwar era, Soviet period, and the present day –  this historical development is created by furniture, graphic design, chandeliers, textiles, as well as the introduction to the most important designers.
Where: Showcases of Freedom Avenue and central Kaunas city street buildings
Until when: until 20 of October, 2022
Free of charge.
The 13th Kaunas Biennial: Once Upon Another Time…gyveno jie jau kitaip
The 13th Kaunas Biennial which opened last year, until the 20th of February invites visitors to get to know anniversary of 23 international artists and their groups. The presented works explore myths, fairy tales, personal and communal stories of survival and transformation experienced in reality. Visiting contemporary art objects located in unusual places is a trip around Kaunas city and the history of human survival which is presented in new ways.
Where:
The House of Basketball (Santakos st. 11)
Tadas Ivanauskas Zoology Museum (Laisvės av. 106)
Devils' Museum (V. Putvinskio st. 64)
VMU Art Gallery "101" (Muitinės st. 7)
Until when: until 20 of February, 2022
Paid entrance.
Mechanics of Tomorrow's World, exhibition by Martine Feipel & Jean Bechameil
Kaunas is not the only city with the status of European Capital of Culture this year. In 2022, along with Kaunas, the title is shared with Esch-sur-Alzette (Luxembourg). Artists Martine Feipel and Jean Bechame of Esch-sur-Alzette present the exhibition "Mechanics of Tomorrow's World" where the reality of works is controlled and defined by the modern world. However, both authors, allow thriving imagination and feelings of instability and logicality. The exhibition explores 20th-century utopia that was loaded with industry glorifying symbols and expresses a critical look at the situation in which we have found ourselves. This exhibition is a part of the "Esch 2022" programme.
Where: Meno Parkas (Rotušės sq. 27)
Until when: until 27 of February, 2022.
Free of charge.
Avant-garde exhibition of Novi Sad
Novi Sad (Serbia) is the third city with the status of "European Capital of Culture" in 2022 and is presenting an exhibition in Kaunas that would help to experience the atmosphere of other European Capitals of Culture. The Serbian avant-garde exhibition presents the development of conceptual art in Novi Sad. Visitors of the exhibition are invited to get acquainted with the activities and works of Novi Sad artists and their groups in the 1960s and 1970s, as well as the repercussions of its continuity today.
Where:  Kaunas Photography Gallery (Vilniaus st. 2)
Until when: until 27 of February, 2022
Paid entrance.
"Blink", the first part of exhibition ARTERIJA
Exposition "Blink" is located under the open sky where you can hear sounds and see light installations that are open 24 hours a day, however, it is best revealed in the dusk. Exposition authors would be Saulius Paliukas (VDA Kaunas Faculty), co-authors: Romualdas Požerskis and Rimantas Giedraitis (VDA Kaunas Faculty).  In 2022, all four expositions of ARTERIJA will be presented in the Old Town of Kaunas in different seasons of the year. ARTERIJA is a participant of the "Kaunas European Capital of Culture 2022" programme that is located in open-air art space of Kaunas Faculty of Vilnius Academy of Arts.
Where: exposition is located on V. Kuzma Street (between the buildings of Kaunas Faculty of Vilnius Academy of Arts, Muitinės St. 2 and Muitinės St. 4
Free of charge.
"Kaunas 2022" information