The first meeting of International Business Community Kaunas: optimistic look into the future
The first meeting of International Business Community Kaunas: optimistic look into the future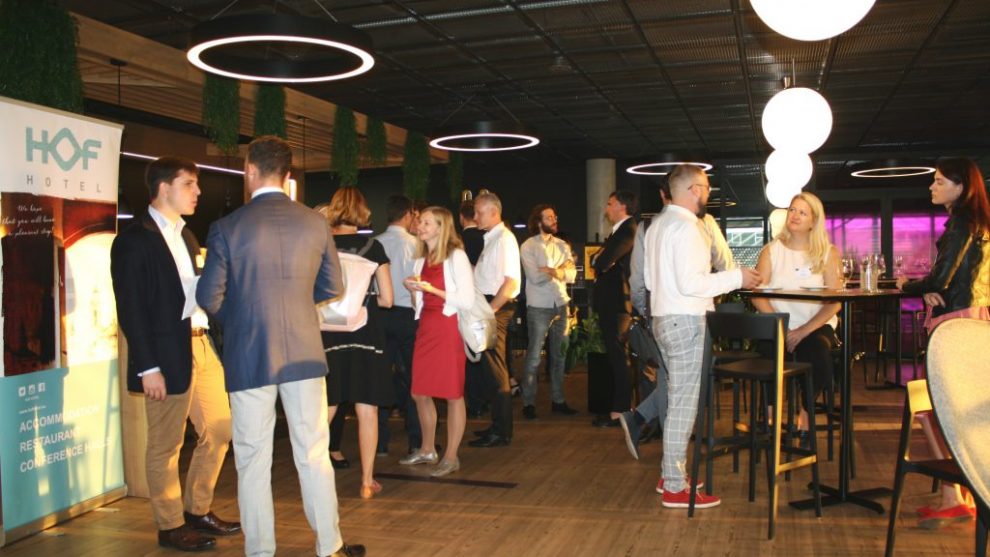 Paskelbta: 2018-09-24 (Monday)
At the initiative of foreign investors operating in Kaunas, the International Business Community Kaunas (IBCK), which was established in July, set up Kaunas International Investors and other business stakeholders in the city on the 20th of September in the first meeting of the community.
The main and the most important goal of this community is to bring together foreign business and local authorities in the city, thus promoting a dialogue on measures that could purposefully improve the investment climate in Kaunas, together look for ways to solve the solutions faced by business and to expand the network of existing contacts.
The founders of IBCK are Paulius Samoska ("Centric" representative in Lithuania), Adriaan Hoogduijin ("Hyarchis" representative in Lithuania), Tadas Stankevicius ("Kaunas IN" Head of Investment Operations in Kaunas) and Andrius Rimdeika ("Rego Group" director).
The emergence of the community was inspired not only by the tendency and exponentially growing number of foreign investors and the number of new jobs created in Kaunas in recent years but also clearly expressed the willingness of investors to enter the city life, the desire to integrate into Kaunas business ecosystem, to create and contribute to social projects operating in the city.
One of the founders of the IBCK, Adriaan Hoogduijn, is convinced that "further attractiveness of Kaunas to foreign investors will depend significantly on the city's ability to ensure a suitable investment environment for the incoming businesses, measures to address the problem of attracting and retaining talent, preparing for the acceptance of foreign investors and talent into the overall urban ecosystem.
At every 2 months periodic meetings, the community will not only have the opportunity to expand its existing network of contacts, discuss issues of business and the city, but will also receive targeted messages on topical issues of urban development, business environment, talent and other investment environment.
It is planned that the next meeting of IBCK in Kaunas will be held in late November. For more information on the IBCK business community, the purpose and calendar of events, you can find www.kaunasin.lt