The exhibition "Dialogue of the Abbeys" is being presented on Laisvės Avenue
The exhibition "Dialogue of the Abbeys" is being presented on Laisvės Avenue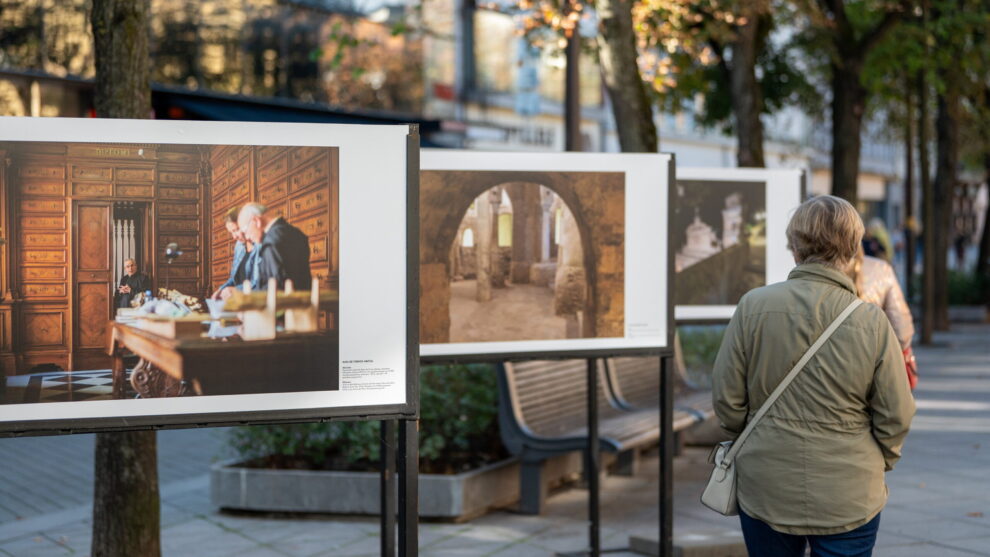 Paskelbta: 2023-10-16 (Monday)
The Italian Republic Embassy, in collaboration with its partner cities Kaunas and Cava de Tirreni, is proud to present "Dialogues of the Abbeys", an exquisite exhibition dedicated to Baroque architectural treasures. Photographer Angelo Tortorella's lens invites visitors to immerse themselves in the captivating beauty of Pažaislis Monastery and the Holy Trinity Abbey.
This remarkable project signifies a 15-year-long cultural partnership that has established a profound connection between Kaunas and Cava de Tirreni, despite the vast 2,400-kilometer geographical divide. This partnership strengthens the ties between Italy and Lithuania.
The exhibition not only delves into the historical and cultural significance of Cava de Tirreni Abbey but also celebrates the Baroque architectural masterpiece of Kaunas' Pažaislis Monastery. It's a testament to the enduring friendship and deep cultural exchanges between these two cities, showcasing how art, history, and culture can bridge geographical gaps and  long-lasting bonds between nations.
"Dialogues of the Abbeys" beautifully embodies the shared cultural heritage and the vibrant partnership between these two cities, enriching both Italian and Lithuanian cultures while promoting international friendship and understanding. This exhibition serves as a testament to the power of cultural exchange to transcend borders and create lasting bonds between nations, bringing together history, art, and culture.
Public Relations Division's information