The Dutch businessmen based in Kaunas were surprised by orange bikes
The Dutch businessmen based in Kaunas were surprised by orange bikes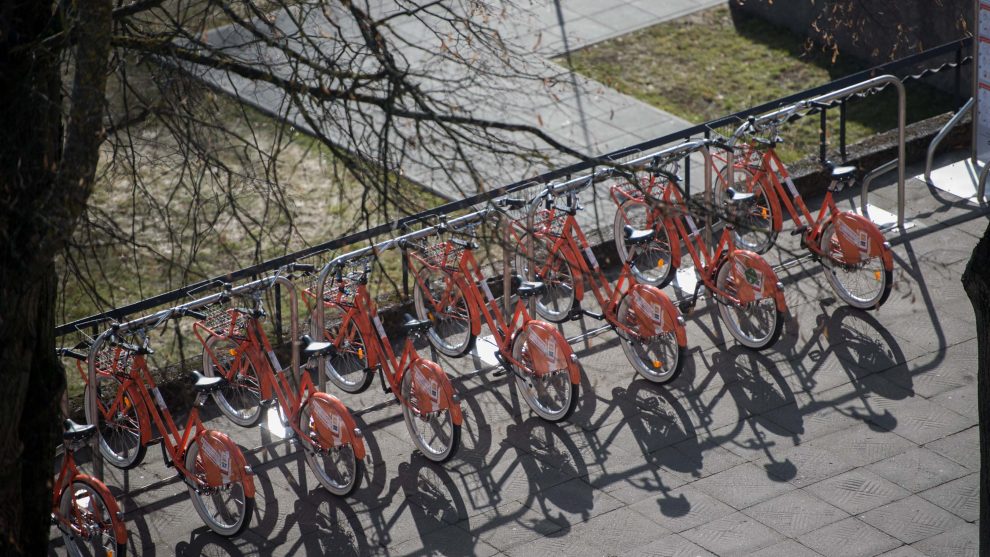 Paskelbta: 2017-03-22 (Wednesday)
Foreign companies prefer Kaunas as an attractive city for investment and business development. Lately the Dutch company "GeoPhy" has established departments here. It is involved in the real estate market data collection, processing and analysis services on a global scale. On this occasion, newcomers received an original present from the authorities of the city. .
Dutch people are well known worldwide for their love for bicycles. Even when living and working in Kaunas, they will be able to enjoy this environmentally-friendly transport. In front of their office a new bike-sharing service stop has ben built. Moreover, the Dutch were pleasantly surprised by the coincidence: the "Citybee" bikes for rent are orange which is considered the national colour in the Netherlands.
According to "GeoPhy" Kaunas office manager Adriaan Hoogduijn, today they have a team of 12 people, and by the end of the year they should have more employees.
As A. Hoogduijn says, the new department in Kaunas in the long run should be the key – it will help the company to cover all over the world real estate market.
"GeoPhy" collects data on the real estate from different sources all around the world. Appropriate guidelines allowed to create RE rankings. The database information is mostly used by government agencies, banks and pension funds.
Public Relations subdivision information