The Capital of Culture Invites Kaunas to Take Challenge – No Step Without Culture!
The Capital of Culture Invites Kaunas to Take Challenge – No Step Without Culture!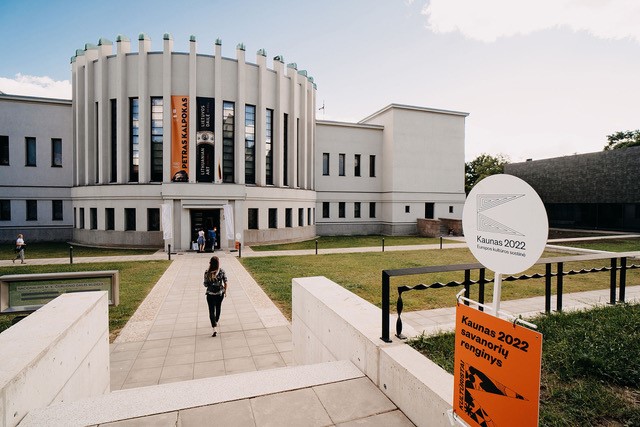 Paskelbta: 2021-01-20 (Wednesday)
January 21 is a special day for Kaunas city and district. Exactly a year later, Kaunas, together with Novi Sad (Serbia) and Esch-sur-Alzette (Luxembourg), will become European Capitals of Culture. The team "Kaunas – European Capital of Culture 2022", which is taking the last preparatory steps for the title year, invites the residents of Kaunas city and district to move towards the title year together and invites them to take the challenge of steps.
The goal of the step challenge "No Step Without Culture", organized together with the step app "Walk 15", is 20 220 121 steps. The challenge, which will last for the whole 2021 year, is invited to overcome in a communal way – by joining virtual teams and going beyond your district, town or eldership. There will be as many as 65 such teams, covering every community in the city and district.
Residents of the city and district who have accepted the challenge will be able to take steps at home, in the most beautiful areas of Kaunas city and district townships and on safe and intriguing routes created by Kaunas IN together with route creators, which will appear in the "Walk 15" steps app every month.
Those wishing to take part in the Steps Challenge are invited to register for the Capital of Culture Challenge in the "No Steps Without Culture" "Walk 15" app. The challenges collected by the challenge team will be able to be seen in real time, and Kaunas 2022 team will review the most actively moving districts and districts every month, awarding prizes to the residents who have overcome the most steps.
You can download the "Walk15" app free from Google Play or the App Store.