Sports are also under quarantine
Sports are also under quarantine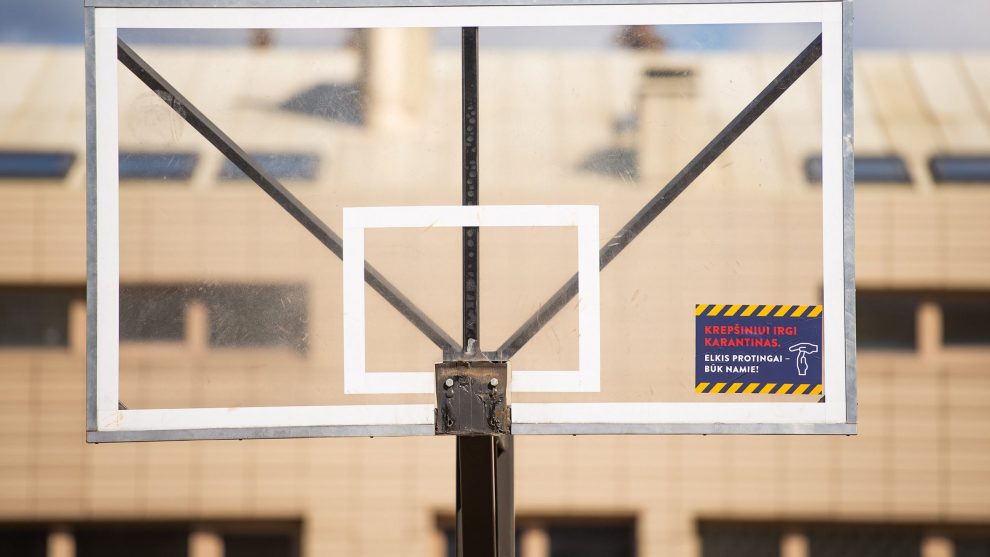 Paskelbta: 2020-04-15 (Wednesday)
Kaunas is forced to use quarantine even for basketball. Following the example of US metropolitan cities, a difficult decision was taken to dismantle basketball rims across the city. It is part of the "Be wise – stay at home!" campaign to remind orange ball kings about the need to respect quarantine restrictions and avoid live social contacts.
Sports are also under quarantine
It is well known that basketball for Lithuanians is more than a game, it is a way of life.  The residents, police and public order officers record repeated gatherings in basketball playgrounds and do not listen to any warnings. As a result, measures have to be taken, i.e. the temporary dismantling of basketball rims.
"Many people like to showcase their abilities on the basketball playgrounds. However, during the pandemic we cannot afford this – the basketball is a contact sport, so players risk not only their own health, but the health of friends, family members," says Vice-Mayor Mantas Jurgutis.
Will return immediately
In response to the ban on social gathering in public places, Kaunas is taking drastic measures: more than 200 basketball rims will be dismantled. This will affect most of the sites in the city where quarantine violations have been observed. Immediately after the quarantine, the rims will be returned back to their places.
This actions makes Kaunas residents  to consider that each of us can, through our irresponsible actions, further delay the return of the basketball rims  to the sites. Thus, for how long Kaunas will remain without a second religion depends on the ability of all citizens to comply with the rules in force.
The best strategy – defence
Quarantine regulations prohibit all kinds of social gatherings, all indoor and outdoor competitions and sports training. No matter how much they would be willing to exercise in urban parks or playgrounds, Kaunas people are encouraged to avoid any living social contact and instead to engage in sport at home.