School without Bullying. Experience of the Scandinavian Countries and Kaunas Schools.
School without Bullying. Experience of the Scandinavian Countries and Kaunas Schools.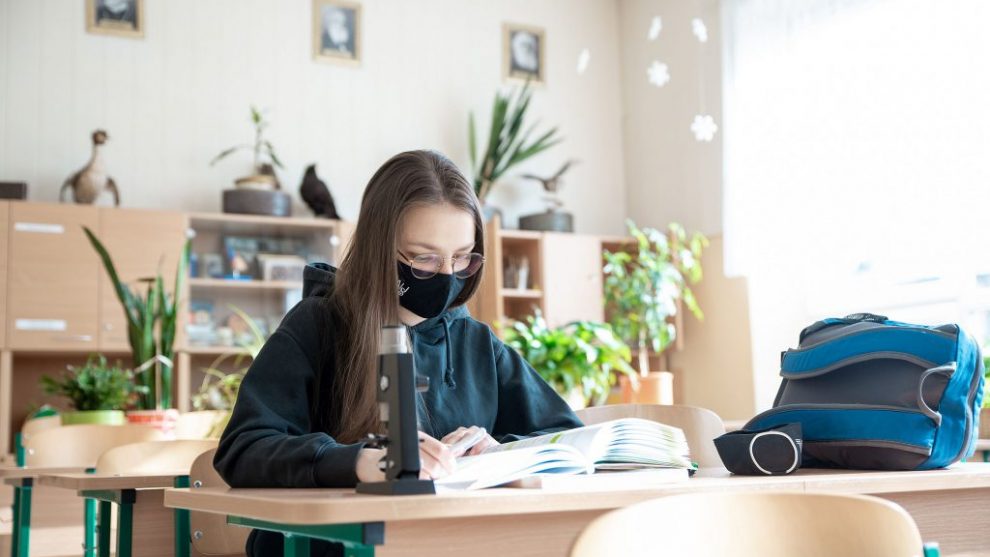 Paskelbta: 2021-05-19 (Wednesday)
The Scandinavian Days Week in Kaunas, which has become an annual tradition, in Kaunas, in addition to cultural and entertainment events, traditionally offers business activities for representatives of various fields. Specialists from the Scandinavian countries, together with Kaunas teachers and heads of institutions, shared their mutual experiences and sought common solutions to solve a globally sensitive problem not only in educational institutions, but also outside them.
"The fight against bullying inside and outside the school is ongoing, so it makes sense to talk about it, looking for more and more effective ways to curb this phenomenon. International experience, knowledge gained by colleagues from other countries and relevant insights are of great importance here. All of this can lead to a faster and more sustainable outcome, so that not only educators but also the wider public can contribute to stopping and reducing this problem. The goal is to change the attitude and strive to ensure that this is not a short-term phenomenon, but would remain for a long time," said Rasa Bortkevičienė, the head of Kaunas Teachers' Qualification Center (KTQC), one of the initiators of the event.
KiVa Anti-Bullying Program Coordinator Anna Murgo (University of Turku, Finland) presented her coordinated prevention initiative, its effectiveness, 13 anti-bullying methods and bullying reduction strategies used in Finland at both national and municipal levels.
In Norway, officials who represent the public interest in investigating specific cases and dealing with complaints of maladministration or infringement of rights play an important role in tackling bullying. Kaja Vintervold Asmyhr and Heidi Helene Hobæk, ombudsmen in Vestfold-Telemark county, Norway, introduced the forum participants to the challenges of their work.
Eglė Tamulionytė, the coordinator of the campaign "No Bullying" and the prevention program "Friends", presented the best practices of Sweden to the participants of the discussion. The lecturer introduced the principles of the Friends program implemented in our country's schools ranging from the measures used to the target groups and appropriate training methodologies. Tangible and successful results achieved by the program can already be seen today.
At that time, the Danish Embassy presented Lithuanian educational institutions with a more than an hour-long animated film "The Looser Tarzan" for the whole family. It tells the story of a boy experiencing bullying. The main narrative leads to the conclusion that reducing bullying is worth paying attention not only to the school, but also to the family in which the child is growing up. On May 11-30, the film will be publicly available online to everyone: n-tarzanas.zoomtv.lt (password: Embassy of Denmark). "The Nordic countries pay special attention to ensuring the emotional well-being of children, and make great efforts to address the problem of bullying. We all know that a child can only become a happy and honest citizen by growing up in a loving, harmonious environment. The role of the city in ensuring a safe and sustainable environment is undoubtedly important here as well. I would like to thank our friends and partners for the opportunity to come together for a joint, really relevant discussion, from which we can learn valuable knowledge and experience," Kaunas Mayor Visvaldas Matijošaitis spoke to the participants of the education forum. In the second part of the forum, effective bullying reduction strategies and applied preventive measures were shared by the principal of Kaunas J. and P. Vileišiai school Dr. Dalia Lapėnienė, principal of Veršvai gymnasium Žilvinas Damijonaitis and social pedagogue, methodologist Andrėja Adašiūnienė of Saulė gymnasium. They also assessed the possibilities of creating a safe environment in institutions, reviewed methods for developing social and emotional skills. The international forum "School without bullying. Valuable experience of Scandinavian and Kaunas schools" was attended by over one and a half hundred guests from all over Lithuania. Educators will be able to integrate the knowledge gained during the event and adopted valuable experience into their professional activities, thus contributing to stronger bullying reduction in their institutions.  According to the participants, the meeting with colleagues from Scandinavian countries stimulated reflection and reassessment of the importance of comprehensive student education today, integrating emotional and social skills and student self-esteem education into traditional curricula and in addition to regular subjects. At the same time, there is a consensus that solutions to the problem of bullying and its prevention must go far beyond educational institutions. The lecturers' presentations were dominated by interrelated emphasis saying that the culture of combating bullying must evolve from narrower communities to the general public. "We are grateful to the event moderator journalist Ignas Krupavičius and all partners of the education forum – the embassies of Finland, Sweden and Denmark in Lithuania, Vestfold-Telemark county municipality in Norway, Turku University in Finland, public institution" Vaikų linija ", Kaunas "Saulė" and Veršvai gymnasiums and J. and P. Vileišiai School for their active contribution to such a meaningful and useful in different respects discussion. I have no doubt that this discussion has strengthened our community with our partners in the Scandinavian countries, so we are already starting to prepare for next year's "Scandinavian Days", hoping to meet again in a business forum to discuss results and share valuable ideas," said Ms. Bortkevičienė, KTQC principal.