Šarūnas Jasikevičius – the Honorary Citizen of Kaunas city
Šarūnas Jasikevičius – the Honorary Citizen of Kaunas city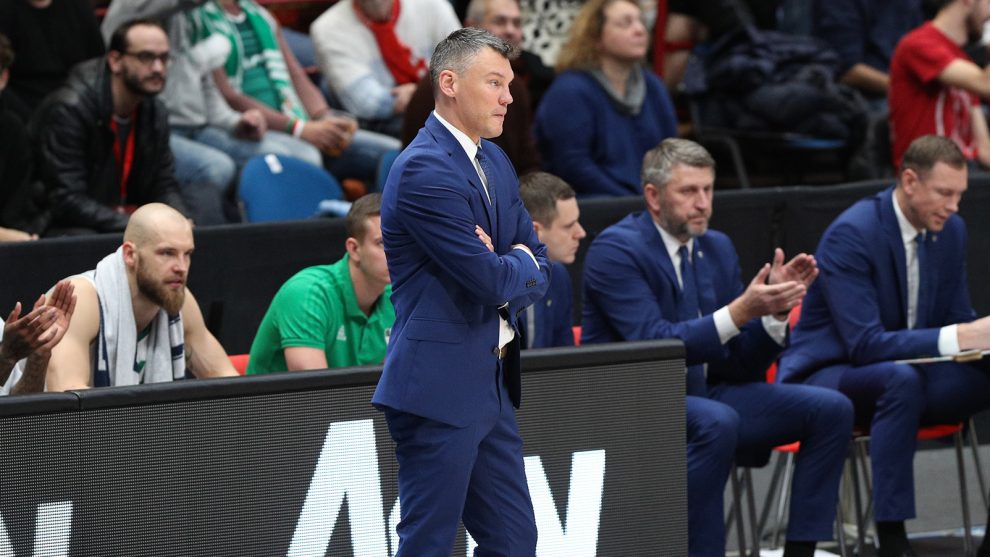 Paskelbta: 2018-04-27 (Friday)
Šarūnas Jasikevičius, head coach of Kaunas "Žalgiris", is proposed to be declared an Honorary Citizen of Kaunas city. Kaunas Mayor Visvaldas Matijošaitis made this proposal at the beginning of this week.
The Kaunas City Municipality Award Committee approved this proposal in the middle of week. The Kaunas City Council will make the final decision next meeting in May. It's symbolic that this solution coincided with another Š. Jasikevičius career achievement. After finishing his career as a professional basketball player in Kaunas "Žalgiris" and soon after taking the position of Chief Coach, after two decades Š. Jasikevičius returned the Lithuanian Champions' Team to the Euroleague's top four.
"I am part of this victory and I'm really happy to do something for my city. Indeed, since I was extremely young, I always was a patriot for Žalgiris team. I guess people already understood it a few years ago. Believe me, I was a huge fan of "Žalgiris" all my life. That's the number one team for me, and so it will be up to death. We can discuss love for all cities, but I love "Žalgiris" more than any other team, because it is still my first love"-  after a victorious match in the "Žalgiris" arena emotionally spoke Š. Jasikevičius.,- " It's a pleasure to see that the organization and the players are going upwards, and Kaunas city itself is moving violently upwards as well. "
According to the Kaunas City Municipality chairman of the awards committee Benjaminas Želvys, Š. Jasikevičius aspires to become the 30th Citizen of the City of Honor in Kaunas next to the all deserving persons.
The 42-year-old trainer, according to B. Želvys, would become the youngest winner of this title. The only, younger legendary Lithuanian basketball player, Arvydas Sabonis, became the Honorary Citizen of Kaunas in 1997 when he was 33 years old.