Renovation of Kaunas Aleksotas Observation Deck has begun
Renovation of Kaunas Aleksotas Observation Deck has begun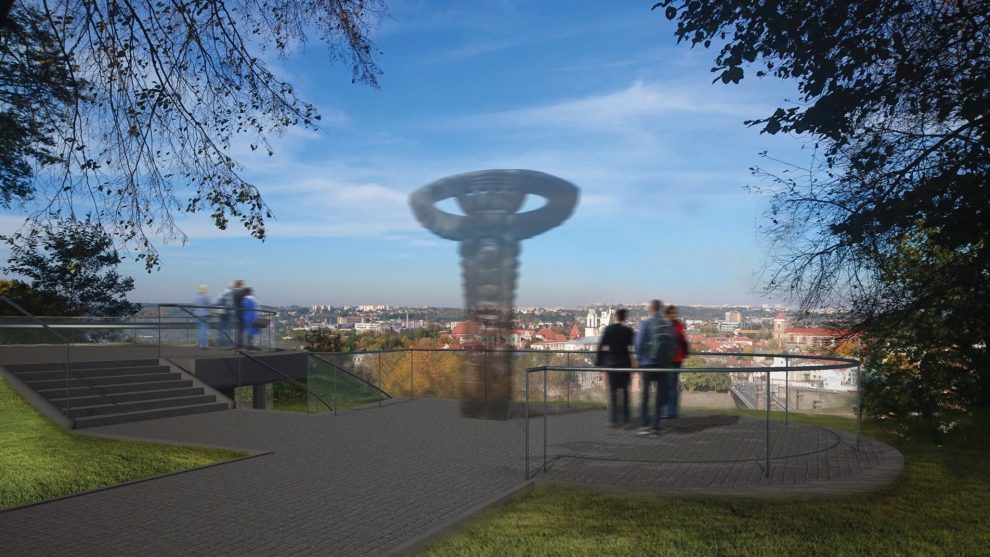 Paskelbta: 2018-04-17 (Tuesday)
Forgotten and abandoned for many years, Aleksotas observation deck is to be reborn for a new life. Reconstruction of the preferred location of Kaunas citizens' have begun this week, which will colour the place with new shades.
After the reconstruction of the observation deck it will be easy to reach the place not only by car or foot, but also by bicycles. It is planned to construct a cycle path on Vincas Čepinskis g. S. Dariaus and S. Girėno g. is going to be designed for cyclists in the near future. There is good news for Kaunas citizens also, who like to reach the observation deck by the steps of Aleksotas hill – damaged stair treads and handrails will be replaced and renewed.
There will also be constructed lifts for the visitors with reduced mobility, which will elevate a person from the lower deck to the upper and vice versa.  For the safety of people, lights with automatic luminous flux control and camera surveillance systems are to be set.
Work has begun
"Removal works of old surface have begun this Tuesday, and damaged tiles will be changed with stone paving and flower garden. Drainage is going to be constructed on the hill slope, and stair steps leading to the observation deck will be replaced with new ones," – said projects manager of HSC Baltic Vaidas Šimkūnas.
Reconstruction is going to touch main contours of the observation deck – it will become more spacious after the reconstruction. The smaller observation deck will also be renewed. Here will be set awnings, new benches, bins, bicycle stands and outdoor displays.
Reinforced hill slope
"A beautiful panorama of our wonderful city opens up from the Aleksotas observation deck.  This place was forgotten and abandoned for a long time, but soon it will change," – stated Deputy Mayor of Kaunas City Povilas Mačiulis.
Hill slope is going to be reinforced, and the damage caused by landslides will be fixed. The butterfly decoration on the hill will be replaced with colourful national sash, created from the decorative shrubs.