Possibility to take bikes for free with Aleksotas funicular
Possibility to take bikes for free with Aleksotas funicular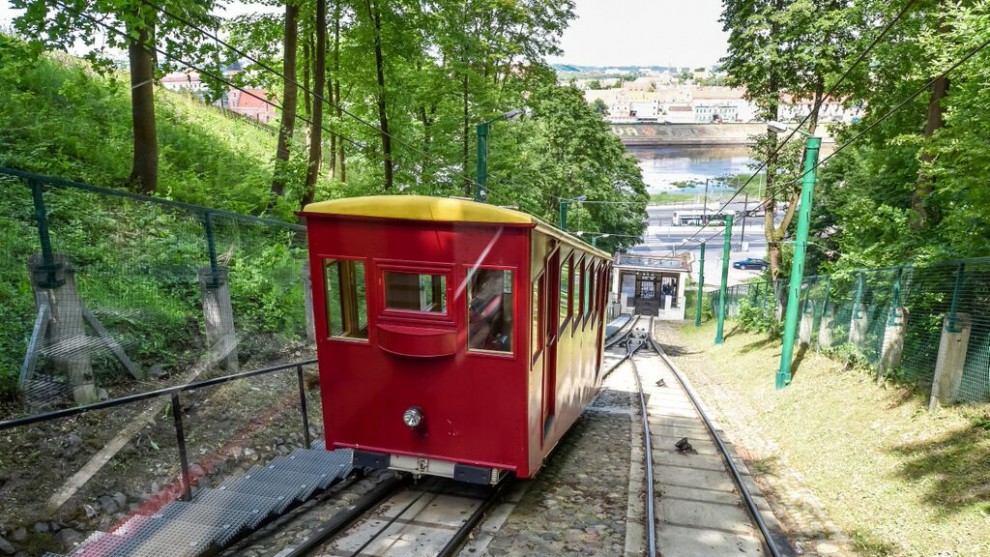 Paskelbta: 2015-12-10 (Thursday)
Since the beginning of this week, Kaunas citizens gained a possibility to take their bikes for free with Aleksotas funicular. This possibility to Kaunas residents and city guests is gifted by "Kauno autobusai" which is marking Aleksotas funicular its 80th birthday.
"This September we actively invited Kaunas residents to leave their cars at home and instead of that to use public transport, so our city could breathe with cleaner lungs" – Mindaugas Grigelis, the general director of "Kaunas autobusai" said. – It can be said, that with this invitation continuation another step towards supporting international initiative is done."
Aleksotas funicular, one of trolley bus predecessors, this December will be celebrating its 80th birthday. Passengers, who are using it, will be able to introduce themselves to exhibition, by Kaunas city museum, dedicated to this celebration: historical pictures will be placed on the windows of funicular.
Aleksotas funicular is transporting passengers from Monday till Friday, from 7.00 AM till 16.00 PM, their lunch break is from 11:00 AM till 12:00 AM; on Saturday it is working from 10.00 AM till 16.00 PM., while on Sundays it is not available.