Pažaislis Monastery Claims to Become the Best European Cinema Location 2020
Pažaislis Monastery Claims to Become the Best European Cinema Location 2020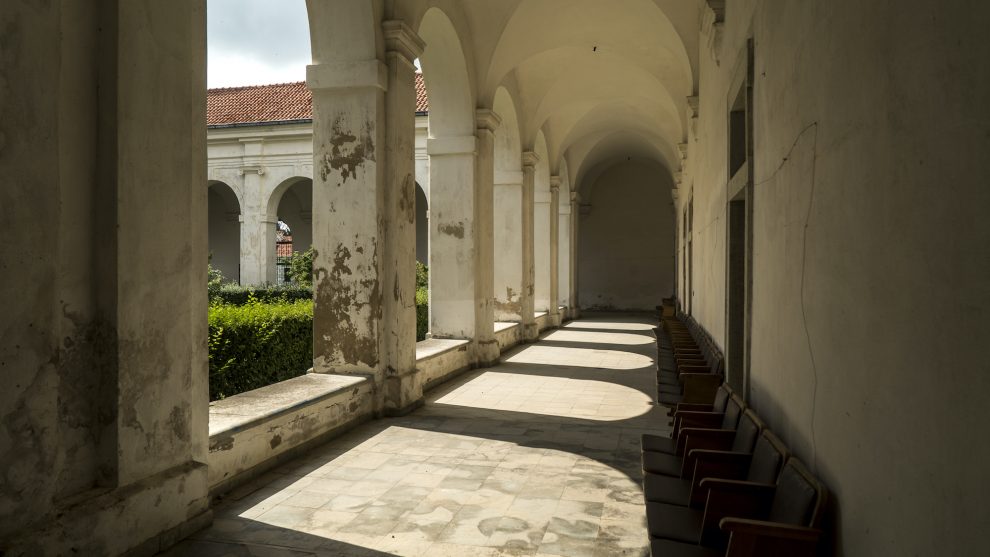 Paskelbta: 2020-11-11 (Wednesday)
The ensemble of Pažaislis Church and Monastery has reached the final stage of the EUFCN (European Film Commissions Network) Location Award and now is competing for the first place with four other locations in Europe – Banská Štiavnica in Slovakia, Lake Curon on the Tyrol border between Austria and Italy, Moritzburg Castle in Germany and the Prilep region in northern Macedonia.
This year 28 European filming locations and regions have been nominated for the awards – this is a record number of locations. Kaunas Film Office presented the ensemble of Pažaislis Church and Monastery to the commission. In 2018 in this place HBO and Sky's four-part TV mini-series CATHERINE THE GREAT was filmed, starring Oscar winner Helen Mirren.
The list of five nominees is drawn up by the awards committee and published on the European film industry portal Cineuropa (www.cineuropa.org/en/felaindex/ ). Here, from November 9 until January 12, society can give their vote for their best filming location.
The location, space or region with the most votes will be announced at the 2021 Berlin International Film Festival EFM. In addition, one lucky winner will be selected for a trip for two to the winning country and a filming location.
The EUFCN Location Award was established in 2017. The previous winners were the city of Giorlitz in Germany (2017), Corfu Island – one of the largest islands in the Ionian archipelago belonging to Greece (2018) and El Hiero Island in the Canary Islands (2019).
The awards committee consists of five professionals in the film industry. This year's members are Lori Balton (Location Search Specialist and Founding Member and Former President of LMGI), Valerio Caruso (Head of Cineuropa), Matthijs Wouter Knol (Head of EFM and soon Head of the European Film Academy), Julian Newby (Founder of Boutique Editions Ltd.) and Julie-Jeanne Regnault (Secretary General of the European Film Agencies, EFAD).
You can give your vote for Kaunas here: www.cineuropa.org/en/felaindex