Now we know how the Lithuanian Basketball Palace in Kaunas will look like
Now we know how the Lithuanian Basketball Palace in Kaunas will look like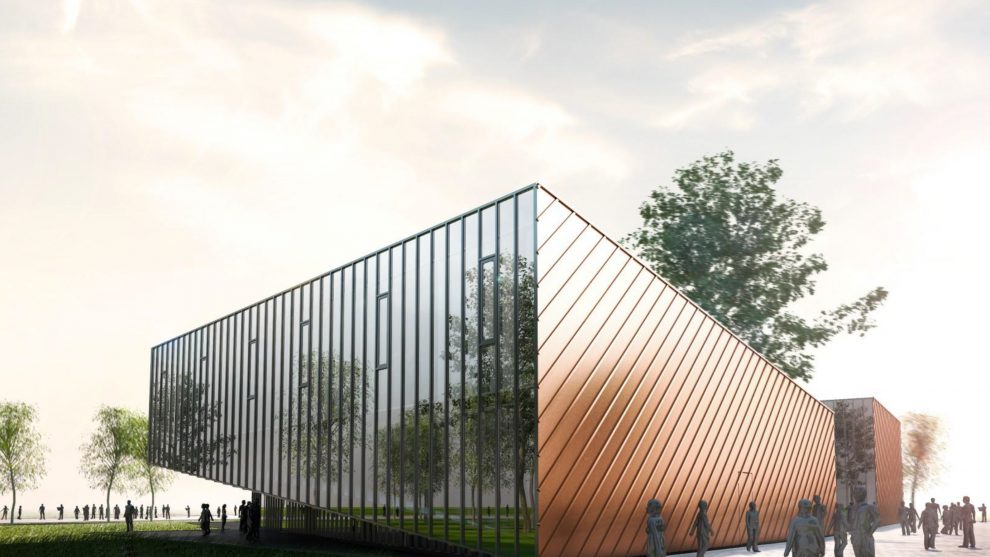 Paskelbta: 2017-03-14 (Tuesday)
Recently the Lithuanian Basketball Federation and Kaunas City Municipality have announced an ambitious project – the construction of the Lithuanian Basketball Palace. The capsule digging in ceremony, which will be held on the 23rd of April, will mark the beginning of the construction of this building.
The Lithuanian Basketball Palace, which will be built on the confluence of the two rivers in Kaunas, will include the basketball museum, a conference hall, a souvenir shop, a cafe with an outdoor terrace, a movie theatre, interactive entertainment and administrative facilities where the seat of the Lithuanian Basketball Federation will be established.
The capsule that will commemorate the start of construction will be dug in on the 23rd of April in commemorating the 95th anniversary of Lithuanian basketball.
"The idea sparkled in 2012. We have achieved impressive results and resounding victories during the years of Lithuanian basketball. We hope that the Basketball Palace will become an attraction centre and educational means for youth. We would like to systemize everything in one place. Basketball foundations began in Kaunas. Steponas Darius brought basketball to the citizens of Kaunas, the first official basketball game took place in this city in 1922. The third European men's basketball championship took place in Kaunas in 1939. The 37th European men's basketball championship also took place in Kaunas and this city is called the capital of Lithuanian basketball with a good reason", – said Arvydas Sabonis, President of Lithuanian Basketball Federation.
The whole building project was made and presented to the Kaunas municipality by architect Gintautas Natkevičius.
"Looking into the needs of the Lithuanian Basketball Federation and combining it with other ideas, this building is going to be one of the most modern buildings in Lithuania", – said the architect.
"Kaunas has supported this idea from the very beginning, it was not a question to be discussed. Basketball Palace has to be in Kaunas", – said Visvaldas Matijošaitis, Mayor of Kaunas.