New Sakura Park commemorated Kaunas and Japan friendship
New Sakura Park commemorated Kaunas and Japan friendship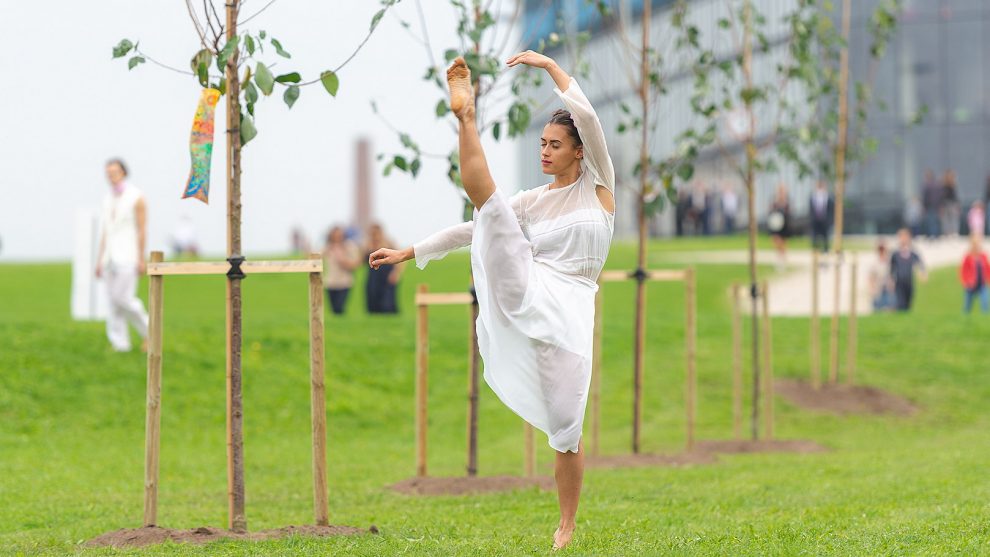 Paskelbta: 2018-09-13 (Thursday)
Nemunas island in Kaunas city center will give Kaunas residents another special accent. There were planted half a dozen Sakura trees, which will bloom next spring. Sakura trees planting crocheted the Sugihara Week events that took place in Kaunas.
"This will be a symbolic Friendship Park. It will remind the society of the relations of our city and Raising Sun country. Such combination will really enrich the place of walks that Kaunas people enjoy," said Simonas Kairys, deputy mayor of Kaunas city.
The concept of Sakura Park was born last year, when Japan Sakura Association approached Kaunas with a proposal to donate a park to the city, which would annually invite people to get together and enjoy the blooming of these trees. Lithuanian and Japanese organizations, that actively supported the idea of uniting the communities of Kaunas and Japan were invited to join this initiative.
Last weekend this beautiful project of Nemunas island turned into a "Kaunas-Japan Friendship Park". 15-year-old trees were beautifully located in the green area of Nemunas island. Kaunas J. Dobkevicius schoolchildren and the whole school community contributed to this event. The sky was decorated with Japanese-made kites. "Aura" dancers presented specially designed for this event dance composition, whose performance was accompanied by oriental drum sounds.
An international symposium "Diplomats who saved Jewish lives", exhibitions, lectures, creative workshops and other events took place in the city during Sugihara Week in Kaunas. Kaunas citizens were able to get acquainted with the Japanese culture and learned more about Kaunas and Raising Sun country relations. Joint Lithuanian and Japanese choir performed at the closing concert of Sugihara Week, which sang both countries hymns.
Sugihara Week program offered the city not only cultural and scientific events but also new business opportunities. A business delegation from Gifu visited Kaunas on September 3-9th. An agreement was signed with Kaunas company regarding the export of Lithuanian honey to Japan. 10 companies from our country prepared presentations to the Japanese business delegation, as a result, such examples of mutual cooperation between Lithuanian and Japanese business representatives should increase over time.