Name of Kaunas was often mentioned at Leipzig Book Fair
Name of Kaunas was often mentioned at Leipzig Book Fair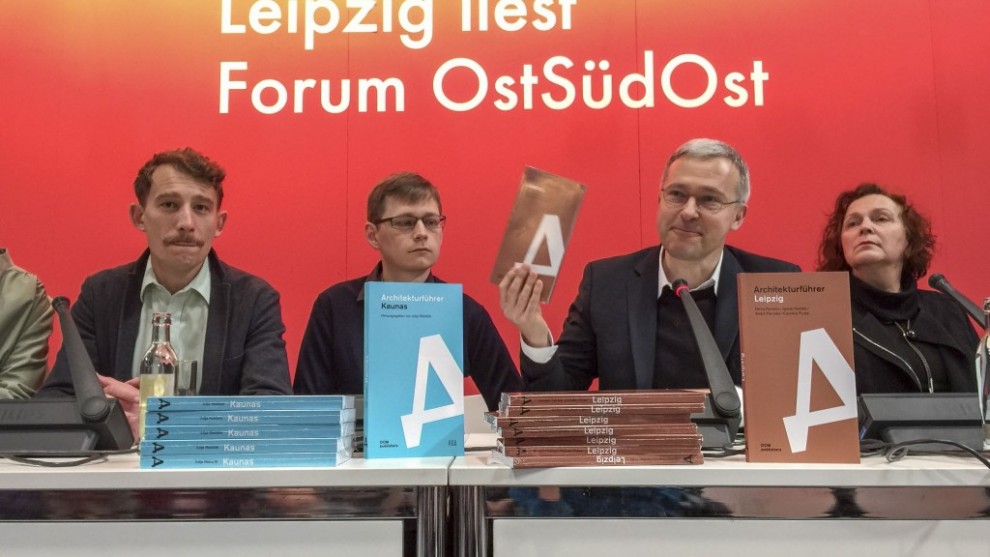 Paskelbta: 2016-04-06 (Wednesday)
Kaunas Architecture Guide in German was presented in Leipzig (Germany) book fair which attracted hundreds of thousands of visitors.
,,An opportunity to present Kaunas in the prestigious Leipzig fair which attracted 260 thousand visitors this year shows the recognition and importance of our publication. People found out about Kaunas, learned that Kaunas has valuable and interesting architecture which is submitted to the UNESCO world heritage list'', – said Jolita Kančienė, one of the authors of the publication.
According to her, the publication of Kaunas Architecture Guide is the first meaningful step promoting international tourism development.
"Individual tourists, traveling around the world, rarely use live tour service. Mostly, they are guided by information publications. I heard that there is a growing number of German tourists coming to Kaunas, so this guide will serve for their acquaintance with the city", – told J. Kančienė.
"Kaunas 1918 – 2015. Architecture Guide" is the result of almost three years' work of a large team of professionals. It includes the stories of 243 buildings, illustrations with modern and historical photos as well as drawings. The publication also includes the loss of Kaunas – the stories of endangered or already deteriorated buildings, without which you would hardly imagine this exceptional Lithuanian city. Kaunas residents will have an opportunity to meet with the authors of this publication on at 15:00, on April 12, in Kaunas In-service Teacher-training Centre (address: Vytautas pr. 44, Kaunas).