Lithuania won the selection to organize the EU Baltic Sea Region Annual Forum 2021
Lithuania won the selection to organize the EU Baltic Sea Region Annual Forum 2021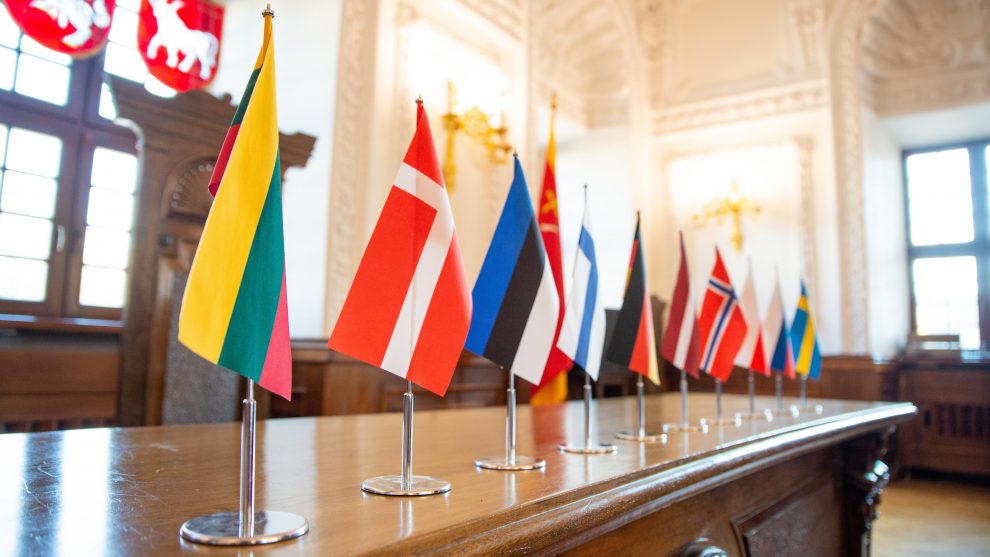 Paskelbta: 2021-05-26 (Wednesday)
On 5th of May, the Monitoring Committee of the EU Interreg Baltic Sea Region Program adopted a decision to allocate funding for the 2021 Annual Forum of the EU Baltic Sea Region Strategy (EUBSRS) in Lithuania for organization.
This Forum is the largest event of the EUBSRS, taking place every year in a different member state of the EUBSRS. The forum brings together up to 1000 participants and discusses issues relevant to the Baltic Sea region that require cross-border cooperation.
In order to raise awareness of the opportunities offered by the EUBSRS, to ensure a more active involvement of local authorities and young people, The Ministry of Foreign Affairs will organize the Annual forum with Kaunas City Municipality, Klaipėda City Municipality and the Union of Baltic Cities.
Deputy Minister of Foreign Affairs Arnoldas Pranckevičius was pleased that such a significant event would take place in Lithuania on September 27 –October 1: "After 8 years, the EUBSRS Annual Forum, though virtually, will return to Lithuania. This is an opportunity to strengthen regional cooperation, which has become particularly important during the COVID-19 pandemic. We hope that the Lithuanian society will actively participate in the discussions of the Forum and provide ideas on the solution of problems common to all the countries of the Baltic Sea region. Together, we will use the Forum to increase Lithuania's awareness, to present Klaipeda – this year's European Youth Capital and Kaunas – European Capital of Culture 2022″.
In view of the EU's ambitious goals for green and digital transformation, as well as the integration of climate issues into all policies of the renewed EUBSRS Action Plan, Green Recovery was chosen as the forum topic.
"It is a great honor and solid recognition that Kaunas was chosen for the opening of such a high-ranking Forum. The event will be a great platform to remind the whole of Europe about our growing city and invite its participants to come to the European Capital of Culture next year. Although we are still living in the conditions of a pandemic, it does not in any way reduce the significance of this title for Kaunas, as well as for the whole of Lithuania and Europe," said Kaunas Mayor Visvaldas Matijošaitis.
Synergies have been chosen as the unifying principle of the forum, which aims to bring together important political issues and culture, greater involvement of local government and the community, and the involvement and cooperation of cities.
The annual EUBSRS annual forum in Lithuania was held in Vilnius, on November 11–12, 2013.
The latest information on the Forum and other issues related to the EUBSRS is available on the website of the Ministry of Foreign Affairs.
Public Relations Department Information