Like Bike presents summer challenge: "Kaunas is jumping on a bicycle"
Like Bike presents summer challenge: "Kaunas is jumping on a bicycle"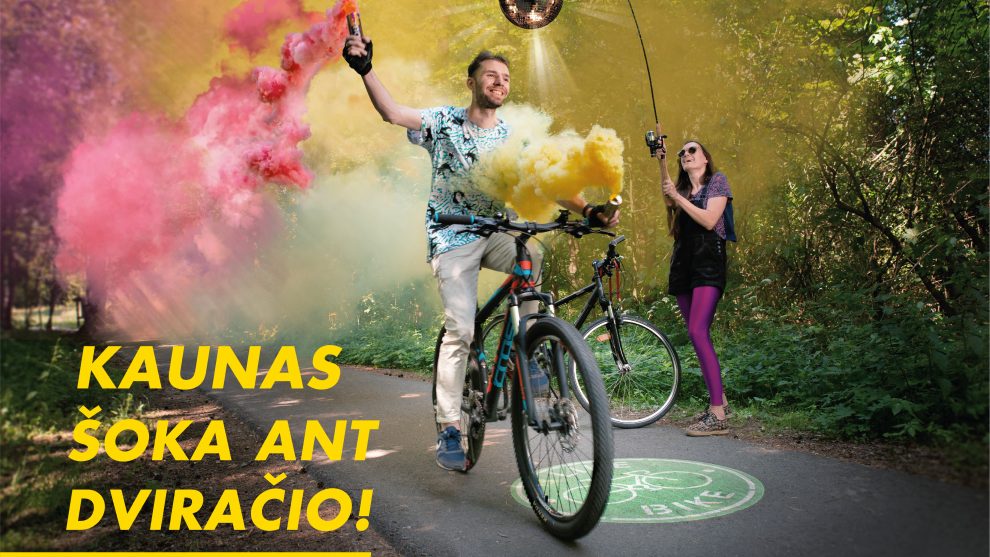 Paskelbta: 2020-07-07 (Tuesday)
Summer is a great time to spend time in the fresh air, catching the sun and actively traveling, so that later you can relax lazily without remorse. "Like Bike" invites Kaunas residents and guests to become participants of the summer challenge that started on July 1st "Kaunas jumps on a bicycle" prepared good emotions and attractive prizes for the most active "jumpers".
It will last until September
Inviting to take on the summer challenge of Like Bike and jump on the bike, its organizers prepared a bunch of fun spontaneous tasks. Cycling enthusiasts who have performed and recorded the best and most original ones will receive gifts. Their distributions will be waiting every week, starting July 1st until September.
This year, the cycling challenge will be different than before. Previously, Kaunas residents competed in the European cycling challenge, in teams for the longest distance traveled. This time, the aim of the project is not to compete with others for the mileage, but to have fun and increasingly incorporate an eco-friendly bicycle into your daily routine.
One task every week
"Kaunas jumps on a bicycle" will encourage you to choose a bicycle constantly. After registering online – likebike.kaunas.lt/issukis – it is important not only to think, but also to check e-mail regularly as Kaunas's bike missions will appear right here.
A newsletter with a playful task will be released each week, so participants need to be prepared at all times. They will have to share the photos of the completed task with the project organizers.
In summer, a good mood is paramount, so participants are invited to look at the assignments creatively. Every week, the authors of the best photos will receive "Like Bike" prizes, gifts created by the project's friends "Kartland" and Kaunastic gift cards.
Prizes will encourage self-determination
"For several years in a row, Kaunas has been purposefully choosing the direction of an environmentally friendly city and encouraging citizens to choose a bicycle for every day: going to work, to the garden and to friends or just going to the store. To have more fun, participants are encouraged to form teams of like-minded or colleagues.
The city is constantly expanding its infrastructure by building new bike paths and renovating old ones. Once you try it, you will be convinced that using this ecological vehicle for everyday transport is not only simple, healthy, but also fun. To make it easier to decide, we will encourage the participation of the new members in the summer challenge with "Like Bike" prizes ", said Kaunas Deputy Mayor Andrius Palionis.
Register your company from July 1st and jump into cycling summer fun. Winners will be announced on Like Bike Facebook account: https://www.facebook.com/LikeBikeKaunas/.