Kaunas young athletes won 5 medals in the International Children's Games
Kaunas young athletes won 5 medals in the International Children's Games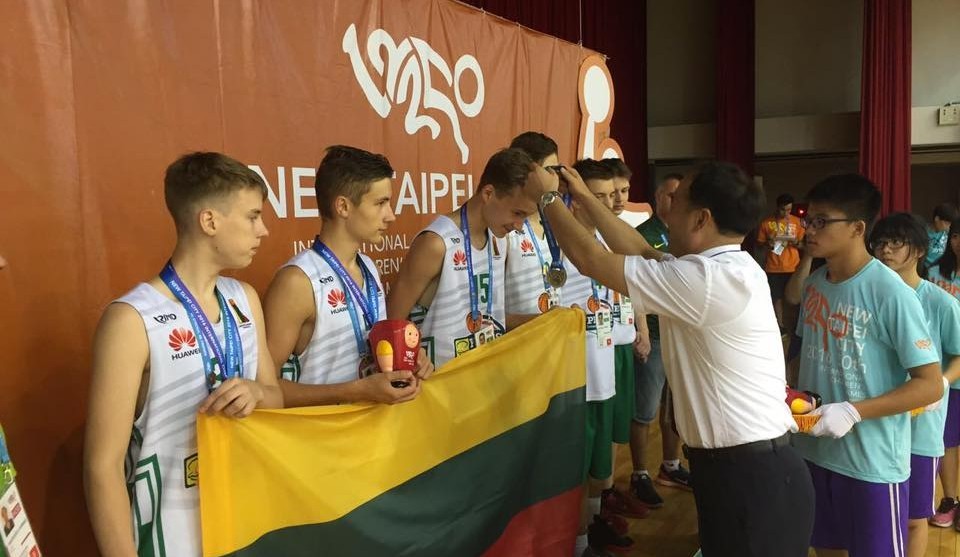 Paskelbta: 2016-07-20 (Wednesday)
Kaunas young athletes (aged 12-15 years old) took part in the International Children's Games in New Taipei City, Taiwan, on July 11–16, 2016. Many young athletes from Kaunas achieved remarkable results: the athlete Meda Majauskaitė and the boys' basketball team won gold medals to Kaunas. Meda, who jumped up to the 1,61 m high, outperformed girls from Taipei and Slovakia, and also the boys' basketball team won 47:29 and smashed the Israeli youth team.
Meda Majauskaitė also won a silver medal in shot-put competition, where she reached 12.92 metres' result. Her peers Ugnė Čėsnaitė ranked the third in the same competition (12.83 metres).
The highest performance among the guys was reached by Erikas Grigaitis in 200 metre backstroke event and he won a bronze medal. The swimmer Žygimantas Vainauskas was the sixth in the 50 m swimming heat, and the other swimmer Pijus Klipas was the eighth. At the same swimming event among girls, Liepa Kluonytė was the sixth. She also made a perfect performance at 200 m and 400 m swimming competitions. Deidra Kareckaitė was the seventh at the 100 m breaststroke swimming competition.
Marija Jecabsone was very good at heats – she was the fifth among girls after running 800 m distance in 2 minutes and 22,04 sec. Luka Garšvaitė won also the fifth place at the long jump event.
Public Relations Subdivision information