Kaunas Won the Award for the Fastest Growing City of Service Centres in Central and Eastern Europe
Kaunas Won the Award for the Fastest Growing City of Service Centres in Central and Eastern Europe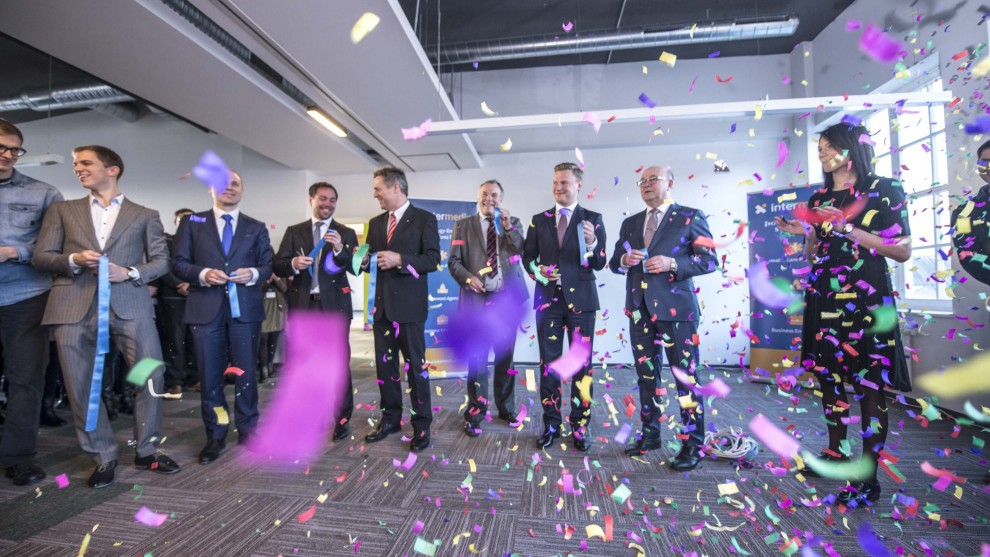 Paskelbta: 2016-02-05 (Friday)
The name of Kaunas City became well-known in CEE Shared Services and Outsourcing Awards in Warsaw, Poland. Kaunas was awarded the fastest growing city of service centres. The companies Intermedix and NFQ based in Kaunas were also nominated for awards.
"Although Kaunas was awarded the fastest growing city in this sphere, we understand that the development of the sector of service centres is being stopped by a lack of modern office buildings. Every day there are more and more positive signs that the situation will soon change significantly in this sphere. Kaunas may become a leader of service centres not only in Lithuania but in the entire region," Kaunas Deputy Mayor Povilas Mačiulis stated.
Lithuania was nominated in 15 categories in the awards organized by Polish business information website "Biznes Polska". Vilnius, Kaunas and 8 service centres operating in Lithuania – Barclays, Danske Bank, CSC Baltic, Nasdaq, Western Union, AIG Europe, including Intermedix and NFQ based in Kaunas, were nominated in various categories.
Vilnius won the award for the most dynamically developing city of service centres in the region, Danske Group IT Lietuva received the award of the best employer, and Nasdaq Vilnius Services was awarded the supplier of the most unique services and the best new service centre in the region.
The unit of Intermedix Corporation, the USA company of health technologies and services, with more than 600 employees at present is growing fastest in comparison with other services centres in Kaunas. Most employees are the graduates of higher education institutions operating in Kaunas.