Storm is going to hit Kaunas, Lithuania: urban culture, art and music in 'Audra' festival
Storm is going to hit Kaunas, Lithuania: urban culture, art and music in 'Audra' festival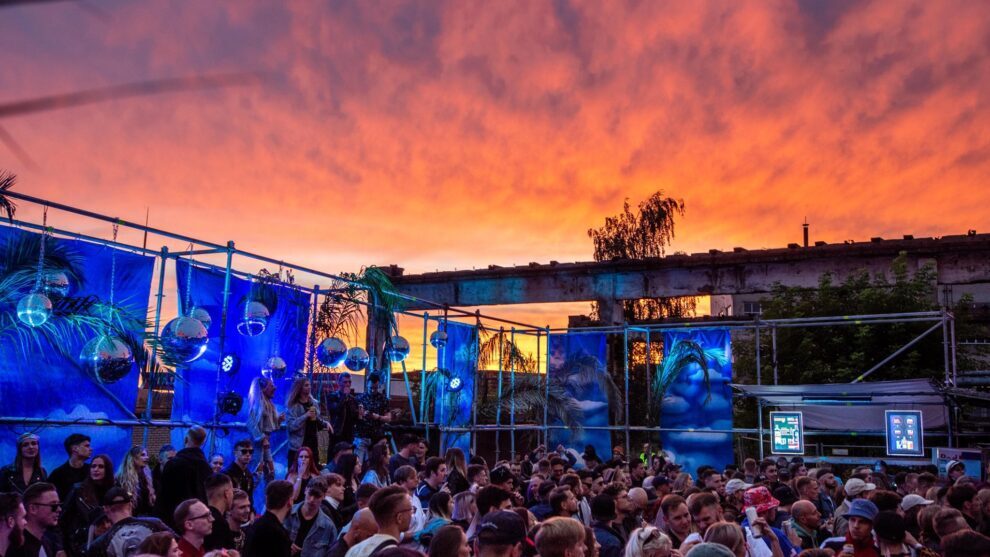 Paskelbta: 2022-02-07 (Monday)
Kaunas became the European Capital of Culture and on this occasion the nightclub "Lizdas" with youth of Kaunas prepared a huge festival in the territory of the whole city called "Audra". Contemporary art installations and live performances in urban spaces will wrestle the streets of Kaunas from June 29 to July 3. During the festival you can expect theatre performances, exhibitions and performances by music artists such as Tommy Cash or Helena Hauff.
It is announced that during the five days of the festival it will be possible to see the entire future of Kaunas city. "Audra", which is the name of Contemporary City Festival, will speak loudly and confidently about the dramas experienced by young culture and young people in the city.
Concerts and parties in Kaunas spaces will become the axis of the festival. Events will take place in Ąžuolynas Park, Santaka Park, the former "Pergalė" factory and many other spaces that have never seen events before. These events will bring the world-star Estonian rapper Tommy Cash to Kaunas. With his comic creations and unbelievable video clips he attracted the attention of such influential people as designer Rick Owens, artist Ellen Sheidlin or DJ and producer Diplo. At the festival we will also hear a whole group of modern techno music DJs including Helena Hauff, the Queen of Electro Music, British experimenter Call Super, Dutch dance music star Job Jobse and many other.
The festival will not limit itself to night action. During the day, participants will be able to revitalize with an innovative and intriguing culture: participate in the NFT-inspired hackathon of the hottest art market, a sustainability workshop or see at least a few new exhibitions. In the city there will be not only various artistic installations, but also theatrical performances that invite you to explore topics such as identity, psychological well-being, sustainability and non-verbal communication. Interestingly, the festival visitors will be awaited in Kaunas Artists' House, Tempo space, Town Hall summer scene, museums and other unexpected spaces of the city. More about activities taking place during the festival will be revealed by the organizers on February 14.
The contemporary city festival "Audra" will take place from June 29 to July 3. It is being organized jointly with "Kaunas – European Capital of Culture 2022" team, nightclub "Lizdas" team, youth organization "Kylantis Kaunas". Pažaislis Music Festival, Kaunas City Chamber Theatre, GAMERS dance studio and various partners from Greece, Serbia, France, Germany, Estonia, Finland and other European countries contribute to the festival events as well.
Tickets will be for sale since Thursday (February 3) on local and international ticketing platforms. All information about the festival: www.audrafestival.lt