Kaunas Vincas Kudirka public library is renewing its reader service
Kaunas Vincas Kudirka public library is renewing its reader service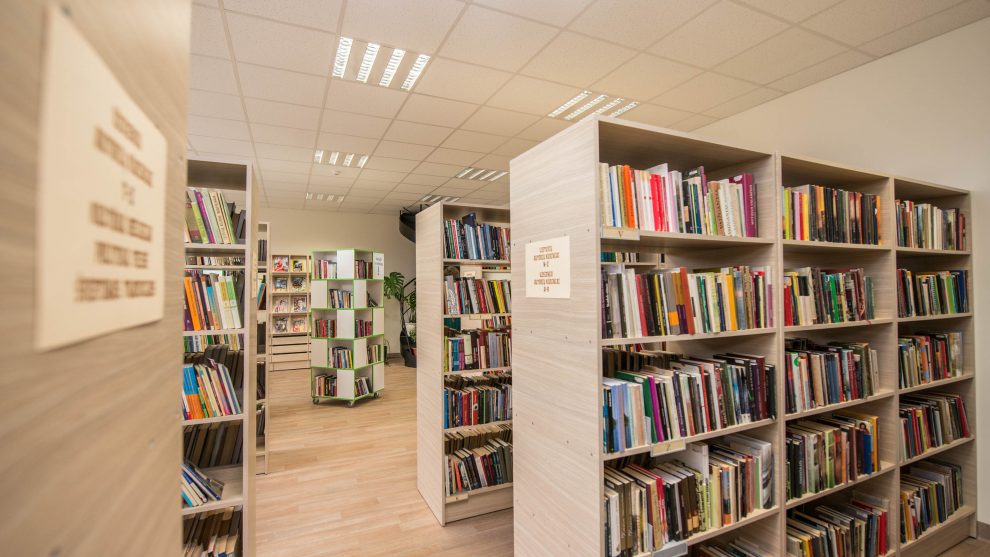 Paskelbta: 2020-04-30 (Thursday)
Following the softening of quarantine conditions, from May 4 Kaunas Vincas Kudirka public library opens its doors again to visitors who already miss books. They will be able to return and borrow books, movies and music.
This week, on April 28 – 30, only books which are safely quarantined for 72 hours will be accepted for return. From next Monday, May 4, books will not only be available for return, but will also be available to be picked up. It will also be possible to borrow DVDs and music recordings, which are issued in the Youth, Art and Music Department of the Library, located in the Old Town, A. Mapu st. 18.
Weekdays from 10 a.m. to 6 p.m. readers will be served by 20 divisions of the library, their list can be found here: https://www.kaunas.mvb.lt/nuo-geguzes-4-d-atnaujinamas-skaitytoju-aptarnavimas. Readers will only be issued pre-ordered books, movies or music. Publications can be ordered by phone numbers, e-mails of library departments and units or via electronic catalog LIBIS. It is only possible to order and reserve publications via the electronic catalog from May 4, until then this service will not be renewed. It will be also possible to register at the library and become a new reader.
Only visitors wearing face masks or face shields will be admitted to the library in groups of no more than 2 persons, except for close relatives, adopted parents, adopted children, guardians and caregivers.
The library will not have access to computers with Internet access, a periodical reading room, to choose books from the shelves, and there will be no education, training or events. It will be not possible to borrow toys and board games from the Toy Library during the quarantine period.
Since books returned by readers will be immediately quarantined, their return to the system will only take place after 72 hours, so logging in to the electronic catalog for a few more days will indicate that the reader has not returned books yet. There is no need to worry about this, as the books will be returned to the fund immediately after the quarantine period and readers will not become debtors.
There will be no fines charged on late payments during the quarantine period. Therefore, readers of books who cannot bring them to the library will not be considered debtors.
People at risk are not advised to leave home. In the near future, Kaunas Vincas Kudirka public library also plans to renew the home delivery service for Kaunas residents with mobility impairments and for those who are over 70 years old.
More information: Monika Straupytė, Cultural Activity Manager, tel. 8 621 28 134, email [email protected]