Kaunas success in International Children's Games: 10 individual trophies and football players brought gold
Kaunas success in International Children's Games: 10 individual trophies and football players brought gold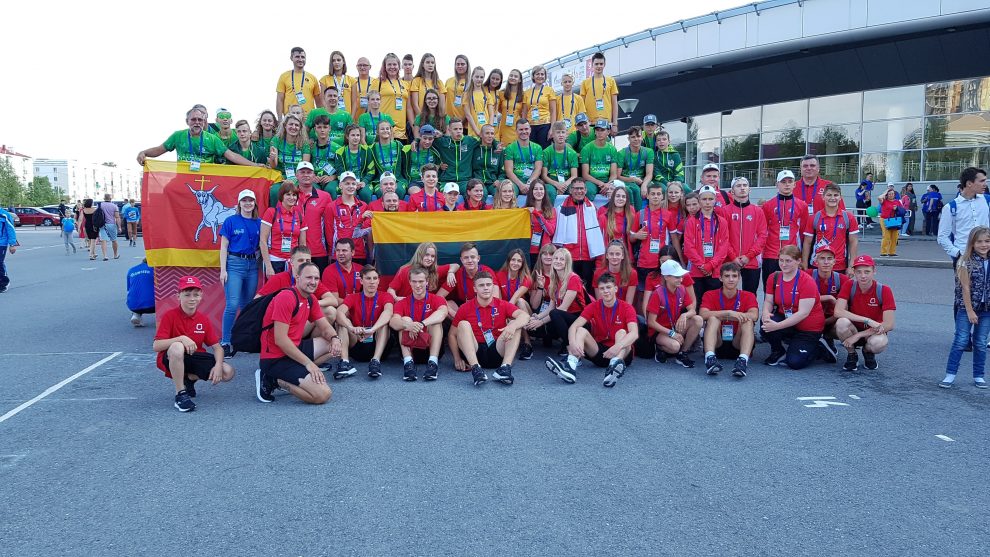 Paskelbta: 2019-07-19 (Friday)
Swimming, judo, athletics and soccer. The most promising representatives of these sports represented Kaunas and Lithuania in the so-called Children's Olympiad on July 9-14. The 53rd International Children's Games for Young Athletes from Kaunas, held in Ufa, Russia, was extremely successful – athletes returned with a rich and colorful bunch of medals.
Kaunas team of athletes brought back 10 medals in individual sports, and another set of gold medals was awarded to the football team.
Swimmers alone won eight medals. Arnas Čereška won the trophy in all four games involving two gold and two silver medals. Swimmers Mija Motiejaitytė and Gerda Jotautė brought two medals: both girls were decorated with silver and bronze.
Two track-and-field athletes went to the Games and both returned with medals: Evelina Bukauskaitė won silver in the height jump and Aurimas Šinkauskas won a bronze medal in the ball-pushing event.
The football tournament attracted the most interest. The Kaunas team, although losing the first match in the group competition, made sure to advance to the final where they met the Greek city Anatoliki Mani team. Here, Kaunas football players were initially 1: 3 behind, but they managed to close this deficit and ended the match with a 3:3 draw. The series of penalties also ended in a draw, but in this extension, Aurimas Dapkus plucked gold for Kaunas team.
The football match was broadcasted live. The video is available online: https://youtu.be/2szs7rJpiKM
Throughout the history of ICG (International Children Games), a number of future sports stars in Lithuania have claimed prized titles, such as the disco bolus Andrius Gudžius, swimmers Rūta Meilutytė and Agnė Šeleikaitė, gymnast Tomas Kuzmickas.