Kaunas started an exclusive tour inviting participants to come to Kaunas citizens homes
Kaunas started an exclusive tour inviting participants to come to Kaunas citizens homes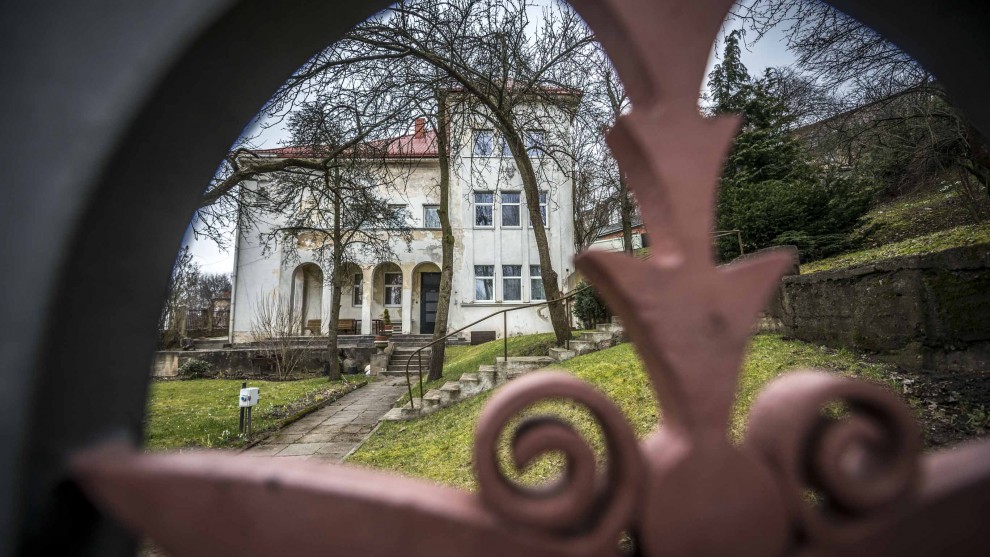 Paskelbta: 2016-03-22 (Tuesday)
The UNESCO City of Design, Kaunas, started exclusive excursions where participants will have an opportunity not only to become familiar with the pearls of interwar architecture, but also to visit private homes of Kaunas citizens with an exclusive interior design.
Last year, in December, Kaunas got an important rating – the UNESCO City of Design status. On this occasion, Kaunas tourism information centre starts to organize exclusive excursions ''Kaunas – City of Design''.
,,This tour lets you to know how Kaunas looked like 100 years ago. The city was divided into a wooden and brick parts, because the interwar government asked to build bricked houses and to demolish wooden ones. At that time, architects used to decorate houses with national motives, so you can see tulips, sun, stars, lilies or other symbols", – highlighted Jonas Oškinis, the guide of  ,,Gražinkime Kauną" ("Let's make Kaunas beautiful").
,,Challenges that Kaunas city will meet give a task to make our city and all exclusive objects open. This tour and other community initiatives are very important helping Kaunas citizens and visitors to find a true city of Kaunas, to feel its spirit, to touch it not only in books, but vividly, with all its legends", – emphasized Vice-Mayor of Kaunas City Simonas Kairys.
,,After ''Art Deco" expo, we saw that it is interesting to people. Now we would like to continue our activity, so we developed a tour about the interwar and its interesting and unique details. Interwar architecture met all the European trends at that time, but it also had customized details which revealed Lithuanian culture", – Dainius Lanauskas enlarged upon the idea told ,,Gražinkime Kauną" head,
Professional guides will tell more about architects of that time, applied art representatives, design creators or their works. The tour can be booked at Kaunas Tourist Information Centre. For more information, please visit   www.kaunastic.lt.
Public Relations Department information