Kaunas Sport Awards 2022: invites you to suggest nominees and choose favorites
Kaunas Sport Awards 2022: invites you to suggest nominees and choose favorites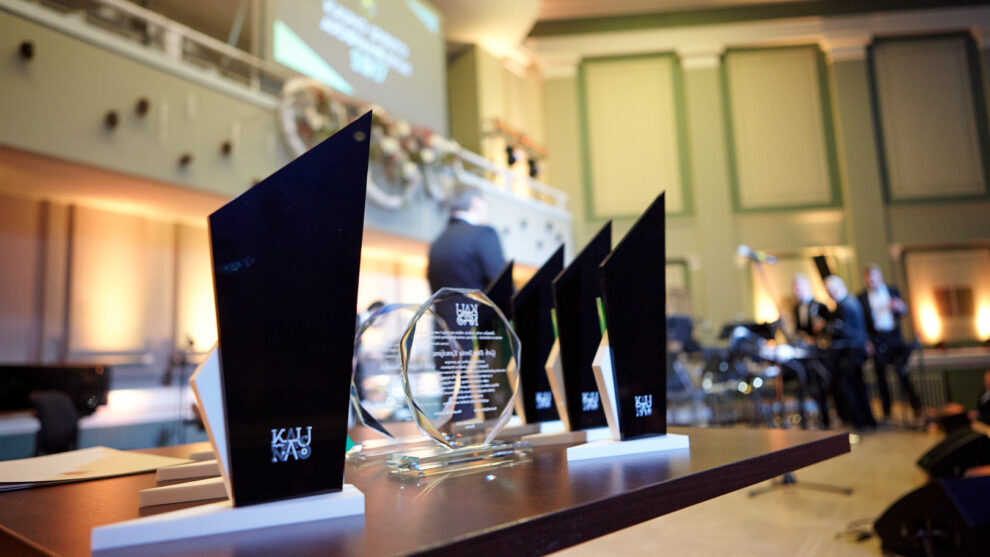 Paskelbta: 2022-11-18 (Friday)
For the fifth time, Kaunas announces the elections of the city's best athletes, teams, coaches, sports initiatives and newly shining talents. Kaunas people are invited to suggest applicants for awards until November 16. This year, 9 categories are planned – the winners will be chosen by the citizens together with a specially formed commission. The nominees with the highest ratings will be awarded in a solemn event.
"The past few years have been special in its abundance of sports infrastructure in Kaunas: the "Bangpūtis" rowing base was renovated from the ground up, a football arena with an inflatable dome was installed, the legendary Sports Hall was revived after reconstruction, an Olympic standard swimming pool and the Ice Palace were opened and everything was crowned by the Darius and Girėnas Stadium. An athletics arena is being built nearby.
Athletes achieve remarkable achievements through long and hard work. Kaunas has made every effort to ensure that athletes in our city have quality conditions for training. These annual awards are our way of thanking to them." –  said Simas Sirtautas, chairman of the Sports, Tourism and Leisure Committee of the Kaunas Municipal Council.
Since 2016, Kaunas City Municipality has been continuing the "Kaunas Sport Awards", which have become a tradition. The event honours the athletes, coaches and their teams nominated by the people of Kaunas.
Kaunas people can nominate their candidates in 9 categories:
Sportsman of the year,
Sportswoman of the Year,
Sports event of the year,
Young Athlete of the Year (under 18),
Young Sportswoman of the Year (under 18),
Athlete of the year with a disability,
Men's Team of the Year,
Women's Team of the Year,
Coach of the year.
When presenting a candidate for awards, it is important to name the work done or achievements, emphasizing their significance in the field of sports. Suggestions are beeing accepted until November 16 by e-mail [email protected], if you have additional questions, contact by e-mail [email protected] or nr. (8 37) 73 05 58.
Voting for selected nominees will take place online. The laureates who will receive the most votes from the people of Kaunas and the awards committee will be honored at a ceremonial event on December 22.
Information from the Public Relations Department