Kaunas smart Christmas Tree is nominated for the Lithuanian Internet Awards ,,Login 2016"
Kaunas smart Christmas Tree is nominated for the Lithuanian Internet Awards ,,Login 2016"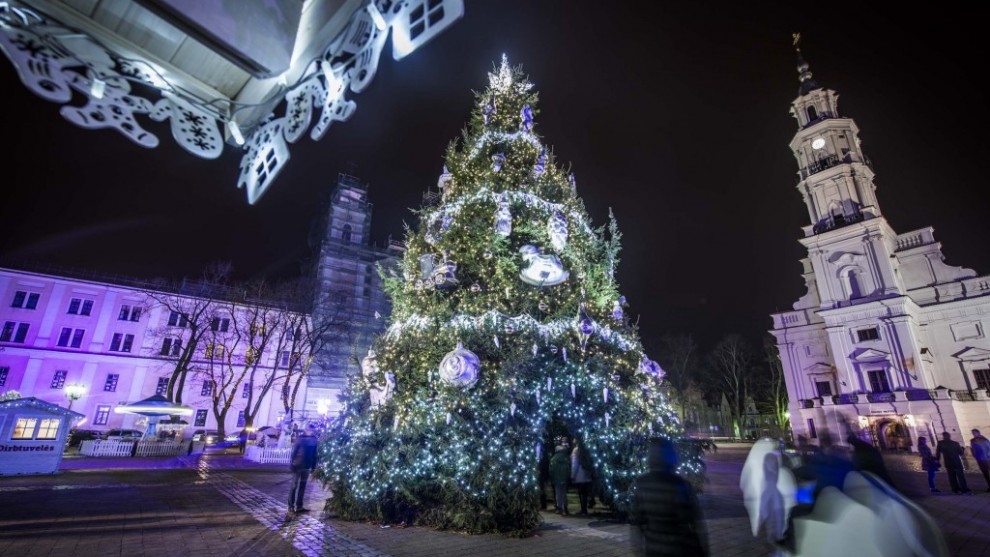 Paskelbta: 2016-04-01 (Friday)
Kaunas Christmas tree, which was a surprise for all Lithuania, was nominated in the Lithuanian Internet Awards category ,,Innovation of the Year".
The creators of Christmas Tree are inviting people to vote for Christmas Tree project in ,,Login 2016" awards website by pressing ,,Vote" button. One vote can be given everyday till April 22. There is a short link for this purpose: http://kaunoeglute.lt/balsuok.
The more citizens of Kaunas will vote everyday, the more chances there are for Kaunas Christmas Tree to win the Lithuanian Internet Award, – says Tomas Stasiukaitis, creator of the smart part of Christmas Tree. ,,Kaunas Christmas Tree was nominated in ,,Innovation of the Year" category. Interactivity is more important than the aesthetic Christmas Tree beauty, i.e. the toys on the Christmas Tree were reacting to the people visiting the Town Hall Square of Kaunas".
Public Relations Division information