Kaunas said farewell to empty foster home
Kaunas said farewell to empty foster home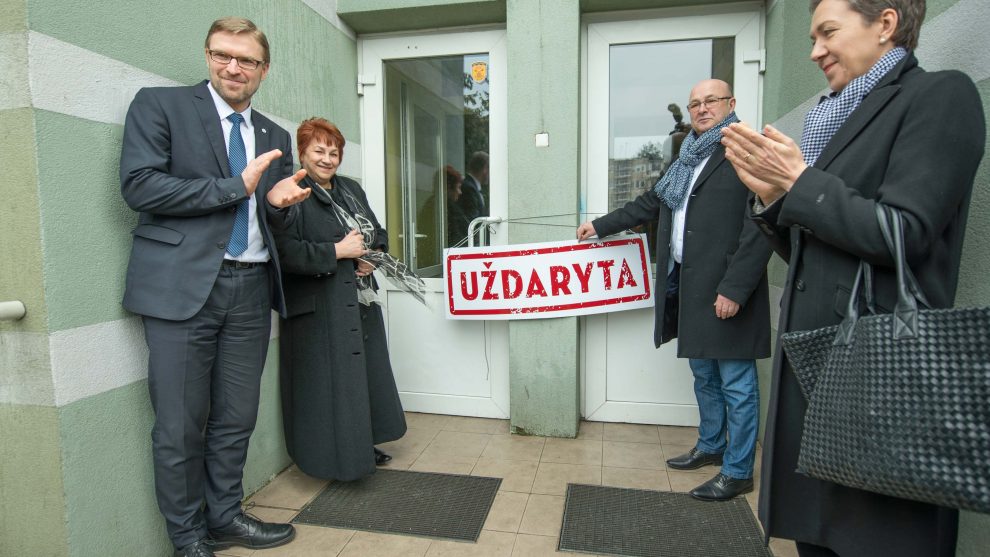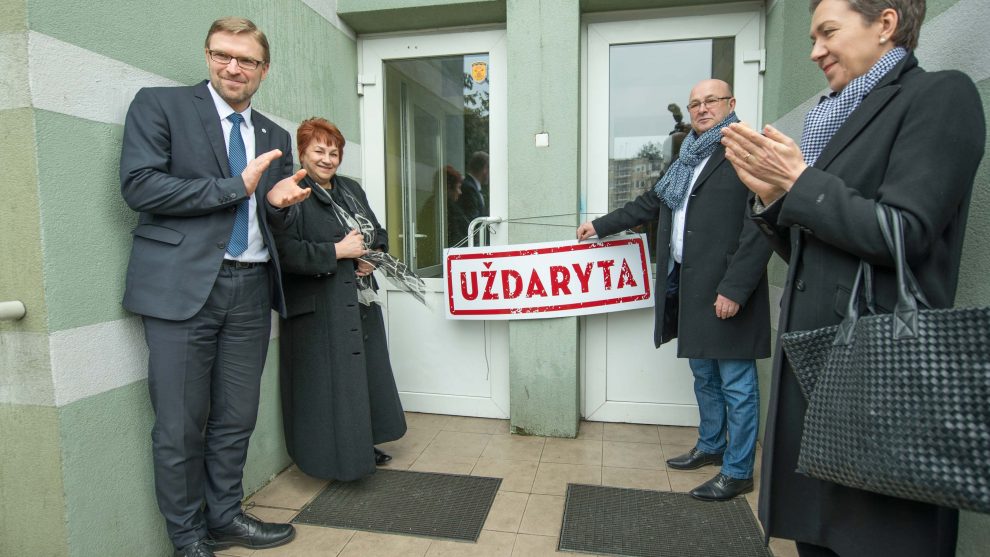 Paskelbta: 2017-03-22 (Wednesday)
Almost fifty children from foster home "Atžalynas" are living in cosy and warm apartments, almost as in real families, everyday feeling more and more as a part of community. Their previous home in Partizanų st. has a sign "CLOSED" on the door. Kaunas is continuing changes in the city – this time closing foster homes.
42 children of various ages moved to 7 newly refurbished apartments, the interior of which was influenced by their current inhabitants. Newcomers were divided accordingly to family relations and schools they are attending. 6 specialists are working with each family – two social workers, few helpers in daytime and the same amount in night shift. Instead of formal caretakers they will fill the roles of a family.
The other institution of this type is Kaunas municipal children foster home. However, changes will occur differently there, as children living there suffer from serious disabilities and not all the children will move to apartments. According to the Mayor, by 2020 there will be no foster homes left in Kaunas.
Social Security and Labour minister Linas Kukuraitis told that children have more private space and are communicating not only with the ones from the institution, but with all the children around them. He highlighted how uplifting are these news.
The Lithuanian President's chief adviser Lina Antanavičienė believes that everyone has the inherited right to have a family. If it happens that biological one is not available, the child must live in other family where he/she feels loved. She believes that Kaunas is showing an excellent example and hopes that soon the whole Lithuania can say goodbye to foster homes.
Children living in apartments are doing housework by themselves – cooking, cleaning rooms, doing laundry. Newcomers living with their brothers or sisters found more motivation to study. Neighbours are satisfied with their company, too. Temporary chief of foster home "Atžalynas" Elena Trimonienė said that it gave positive impulse to her staff as well. She continued by expressing the joy that children moved from that metal-fenced territory to places that can be called true home and is happy that citizens of Kaunas greeted children warmly.
Vice-Mayor of Kaunas Rasa Šnapštienė says that it is only part of the objective to get rid of foster homes. The most important one is to promote adoption and professional guardianship, so that children would not end up in institutions for too long. Rasa Šnapštienė added that continuous prevention actions are being implemented when working with families.
The empty building will be inhabited by children from special school for disabled people, which is currently situated in Apuolės st. The building is planned to be renovated until then.