Kaunas Regional Development Council Has a New Chairman
Kaunas Regional Development Council Has a New Chairman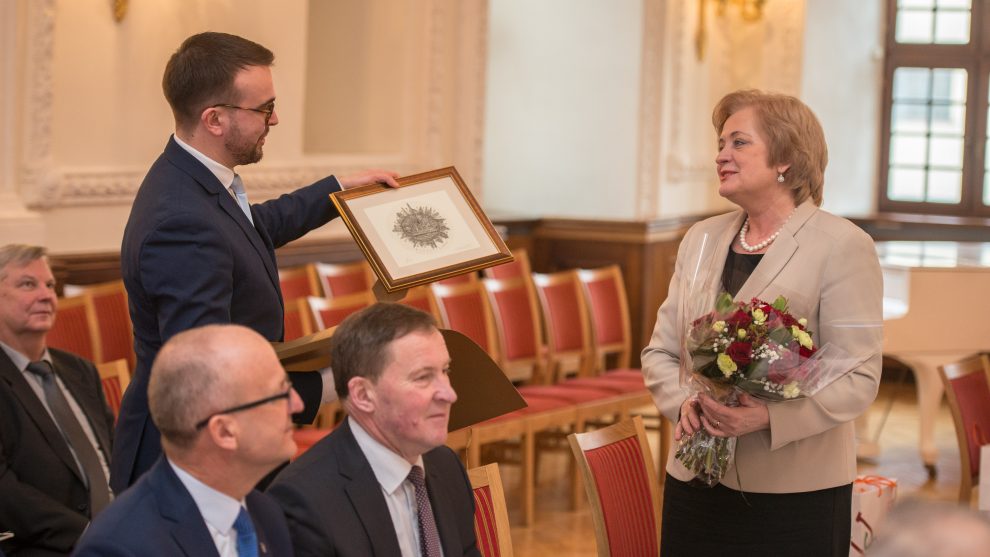 Paskelbta: 2017-02-24 (Friday)
Kaunas Regional Development Council has elected a new chairman. From now the Council will be chaired by Mrs. Nijolė Dirginčienė, the Mayor of Birštonas City. She replaced Mr. Mindaugas Sinkevičius, a former Mayor of Jonava City, who was appointed as Minister of Economy.
Mr. Povilas Mačiulis, Deputy Mayor of Kaunas City will continue to work as Deputy Chairman of Kaunas Regional Development Council.
"It might seem as a paradox: Kaunas region is one of the biggest regions in the country and the mayor of one of the smallest municipalities in Lithuania will be responsible for the development of Kaunas region. And it confirms that Birštonas has changed a lot during past few years and is moving to the right direction.  Therefore, mayor of Birštonas can be seen as an example to other municipalities in Kaunas region and even for municipalities throughout the country." –Mr. Povilas Mačiulis talked about the new chairman.
According to the Deputy Mayor, Kaunas Regional Development Council has a significant mission – efficient and coherent coordination of the work between different institutions. Municipalities, which are cooperating with each other, have a great potential of achieving ambitious development projects.