Kaunas public transport in ,,Google" maps
Kaunas public transport in ,,Google" maps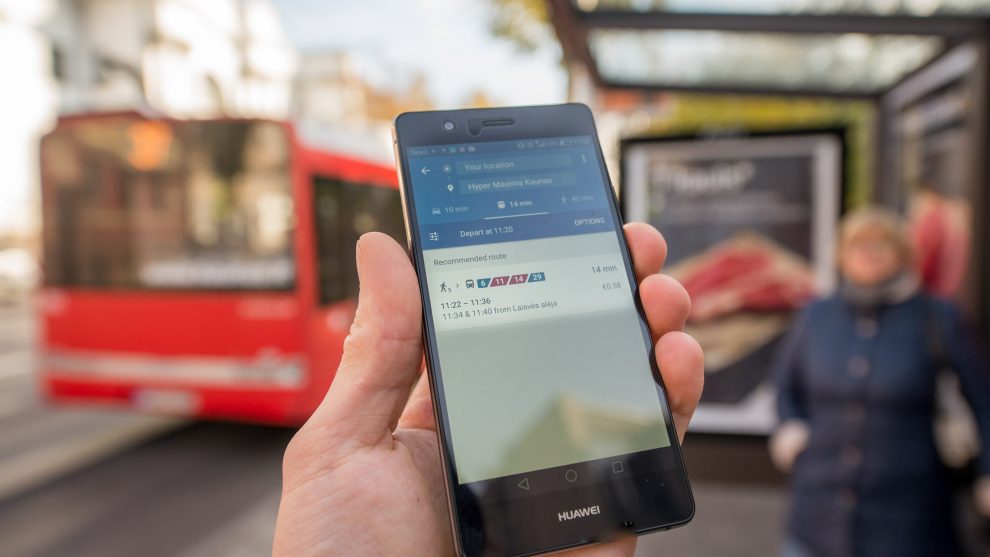 Paskelbta: 2016-10-28 (Friday)
From now on your travel could be planned by the ,,Google Maps'' extension ,,Transit". This tool will help passengers to find the fastest and most convenient route here in Kaunas. At the current moment passengers using this service are able to plan their route by trolleybuses and buses, but from October this year the ,,Google maps Transit" extension will also involve minibuses.
One only needs to visit maps.google.lt and click on ,,Directions". Enter your initial address and destination into the search field, choose ,,Transit". The search will introduce all suitable public transportation route options, duration and process to passengers. The easiest way to reach ,,Google maps Transit" extension is to enter web maps.google.lt/transit into internet browser.
,,Google maps Transit" is ,,Google Maps" extension which helps to plan a personal travel taking Kaunas public transportation. In certain locations, maps give routes by car or on foot, but now there is a new option – transit. This program introduces proximate stops, all necessary public transit reaching destination and travel duration from doors to doors.
,,Google maps Transit" extension can be used not only on personal computer, but also on smart devices which support ,,Android" or ,,iOS" operating systems.
We hope that this innovation would promote citizens and tourists to choose public transportation.