Kaunas municipality employees will be driving very economic cars
Kaunas municipality employees will be driving very economic cars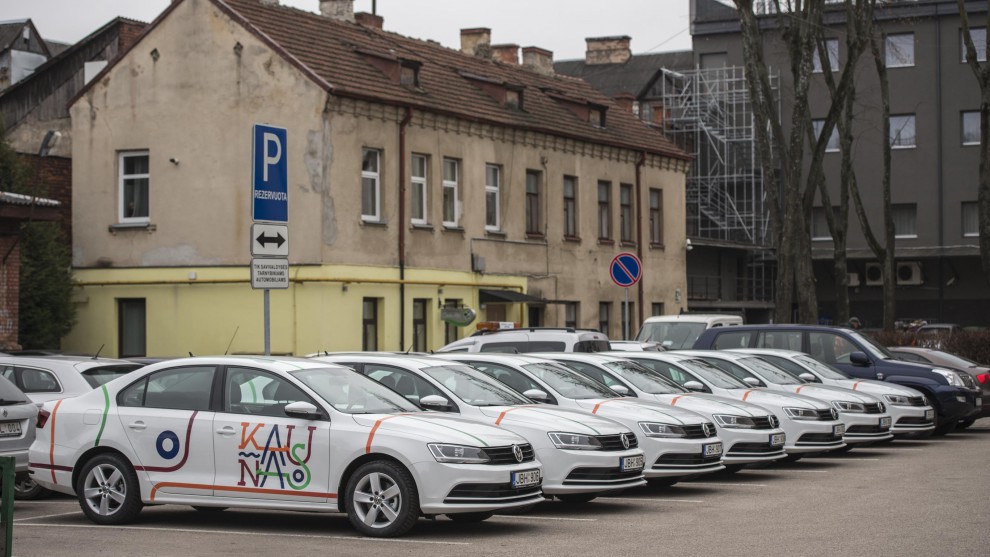 Paskelbta: 2015-12-10 (Thursday)
This week, Kaunas city municipality car park was supplemented by 8 new, economical cars – "Volkswagen Jetta". For 4 years rented cars will be driven by the employees. This new order allowed Kaunas municipality to decrease their drivers corpus twice. Because of that around 65000 euros will be saved for Kaunas city.
According to "Before, municipality had common practice, that the head of every department or division was driven with a driver. We think that this luxury is not needed and that every single employee can drive car by themselves during their service. This is another excellent opportunity to save a significant amount of money, which we will be able to use for the most pressing problems solving", – Deputy Mayor Povilas Mačiulis said.
While working on Kaunas city municipality administration reform, the amount of drivers was decreased twice – despite 12 drivers, amount was decreased to 6. By that municipality will be able to save 65000 euros, which before were dedicated for salaries and taxes.
Kaunas city municipality have also renewed its car park. 20 old cars were sold on public auction. Because of that, 8 new "Volkswagen Jetta" cars found their place at municipality yard. Municipality rented these cars for a term of four years. Rent price for the city per month of single car will cost 258 euros. During 4 years term car maintenance will be done by the company which have won the contest to rent them. Cars are using 5.6 litres of gasoline per 100 kilometres.
"Old, not economical cars, which had to be fixed pretty often were changed by the new ones. During the contest, the main conditions we added were the rent price and fuel cost factors. We have marked cars by exceptional stickers so they would be easier recognized by the public. We also added GPS to all the cars, this will ensure that municipality employees will use these cars just for their service reasons", – Director of administration of Kaunas city municipality Gintaras Petrauskas said.