Kaunas mobile checkpoint is closed: personal care providers will test the population for Covid-19
Kaunas mobile checkpoint is closed: personal care providers will test the population for Covid-19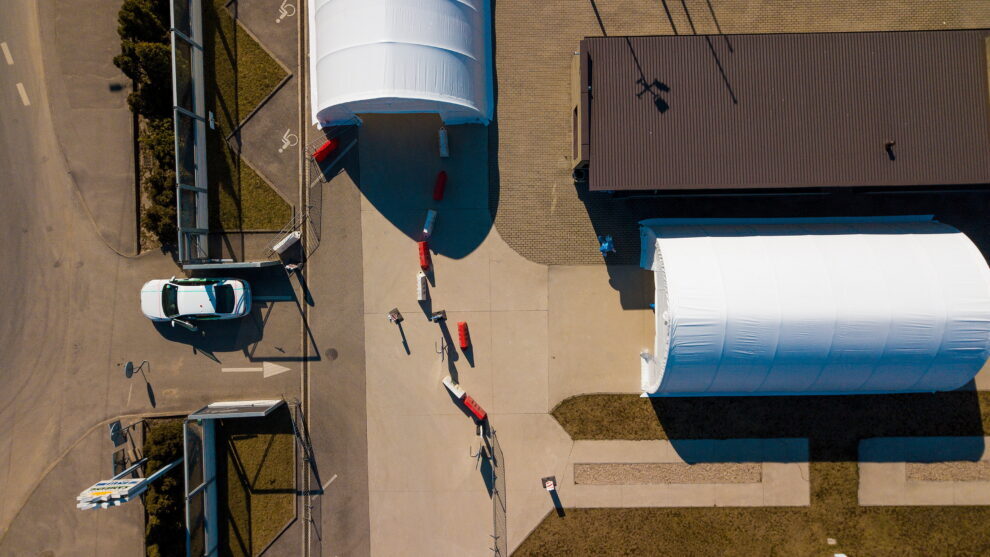 Paskelbta: 2022-05-06 (Friday)
After more than two years of intensive and operative testing, the mobile checkpoint in Kaunas for Covid-19 is closed. Over half a million samples were taken over the whole period, and more than 200,000 people have been tested positive. Starting May 1, testing of Kaunas residents for coronavirus infection is provided in Kaunas City Polyclinic or other personal health care institutions. The territory of Kaunas camping is open again to Kaunas residents and guests of the city.
"Covid-19 testing is a safeguard that has helped to control the spread of coronavirus infection in the city. We cannot forget the mobile testing point, medics and volunteers that have worked here tirelessly and were an integral part of it. Thank you all for your contribution to promptous and continuous testing and assistance to scared patients and experiencing symptoms," – said Milda Labašauskaitė, the Head of the Health Department of Kaunas City Municipality.
It is estimated that during the pandemic, about 200 thousand people visited the mobile testing point and over 560,6 thousand samples were taken. Everyday medics and volunteers took care of about a thousand people, while in the pandemic peak, ne number increased up to 3 thousand people per day.
Even though the checkpoint that was in a strategically convenient location is closed, Kaunas camping will be opened again from May 16 and will provide accommodation, paddle courts and other leisure areas.
On May 1st, the state has ended the announced national emergency and Kaunas residents are not able to register for the coronavirus infection test themselves. In case of the experienced symptoms of Covid-19 (fever, cough, shortness of breath), patients should consult their family doctor. If necessary, the Covid-19 test will be performed free of charge at the facility where the resident is enrolled.
Public Relations information