Kaunas launches first startup accelerator in the country
Kaunas launches first startup accelerator in the country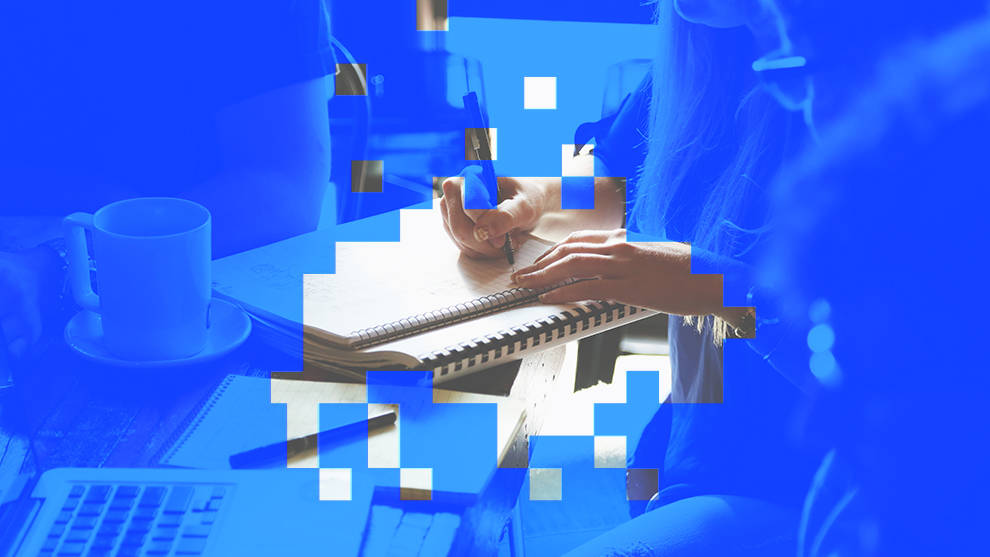 Paskelbta: 2018-09-24 (Monday)
Kaunas IN has launched "Kaunas Startups" accelerator — an unprecedented initiative in Lithuania, which will bring together world class business professionals and startups for an intensive two-month program. The accelerator's main aim is to provide startups with the know-how, help B2B tech start-ups with potential business ideas get into market, find connections and potential investors and eventually build successful businesses. Startup founders will be challenged on their project idea, assisted in finding the best ways to position their products, market them, and practice how to impress investors.
"We are confident that Kaunas startup accelerator will not only allow the participants to gain knowledge and know-how but will also give a strong impetus to the growth of startup ecosystem in the city," —says Tadas Stankevicius, the Head of Business Division, acting as Director.
Selected startups will work together with over forty mentors from Lithuania and abroad. Mentors will spend more than 100+ hours on joint sessions, discussions and tailored personal consultations.
One of "Kaunas Startups" program's mentors is a global startup ecosystem giant Wallace Green (USA). Mr Green has helped develop a number of creative business strategies to advance companies' growth around the world and has been successfully assisting on world-class strategic projects for more than a decade. Mr Green has contributed to the success of Capgemini Consulting, Telenor and Vodafone among other companies.
Another star of "Kaunas Startups" program is a startup ecosystem pro Cristobal Alonso. Formerly, the CTO of the telecommunications operator Bite for Latvia and Lithuania, Mr Alonso currently acts as the CEO of Startup Wise Guys, the leading business startup accelerator in the Baltics. He is also one of the founders of mobile application startups Mabofree and mmmCHANNEL. Mr Alonso will share his success story of how he attracted a 2-million-euro risk capital investment for one of the startups.
Sales guru Mario Krivokapic will teach startup founders how to highlight unique qualities of their products and sell their products to international markets. Mr Krivokapic is a vice president for sales at Content Insights AD and a sales mentor at Startup Wise Guys accelerator and ICT Hub Venture private equity fund.
According to the "Kaunas Startups" program architects, the biggest added value of the accelerator is that it provides a truly unique opportunity to gain knowledge, invaluable experience, and personal advice from major international startup ecosystem players and build professional connections in a very short period of time. Accelerator programme will bring together young entrepreneurs, strongest companies and existing startup support initiatives together to make one step forward to Kaunas city startup ecosystem building.
"Kaunas is distinguished from other Lithuanian cities by a large number of specialists with technological education. The accelerator offers a unique opportunity for technological startups to work startup ecosystem professionals. Until now, local startups had to look for similar accelerator programs abroad since Lithuania had no such programs available. We are happy that today we can confidently invite our startup community to gain international experience and knowledge here in Kaunas," — says Jone Vaituleviciute, Project Manager at Civitta, the company responsible for bringing accelerator program to life.
Applications to the "Kaunas Startups" accelerator are open until September 24, 2018. In early October, the commission, comprised of ecosystem experts and mentors, will select 25 strongest startups, who will be invited to participate in the selection camp. The selection camp will include speed meetings with mentors. Startups that meet all the selection criteria and have the best business ideas will be invited to the two-month accelerator. While the program prioritizes startups from Kaunas, startups from other cities and countries are also welcome to participate.
"Kaunas Startups" accelerator aims to attract technology startups from sectors including but not limited to IT, medtech, biotechnologies, fintech, blockchain, virtual reality, artificial intelligence, aviation, automotive, and robotics. The accelerator activities will focus on the transfer and deepening of practical knowledge, the development of sales skills, product crystallization, marketing, legal, and financial skills.
The main requirements for participants are to have an existing product and be able to dedicate two months to the program full time.
Accelerator's final event — the Demo Day — will offer startups a platform to present their business ideas to potential investors and all community.
This is the fourth year that Kaunas City Municipality runs a program aimed at supporting Kaunas city startup ecosystem and provides financial assistance to implement best business ideas. Among the most successful "Kaunas Startups" program support recipients are Helis, an e-commerce company that grew from just a few experts to over a hundred employees; Sviestas sviestuotas, a local nut-butter production company; Fidens, a company that introduced an innovative solution in the field of medicine by addressing arthritis and muscle tremors.