Kaunas invites to traditional cleaning action
Kaunas invites to traditional cleaning action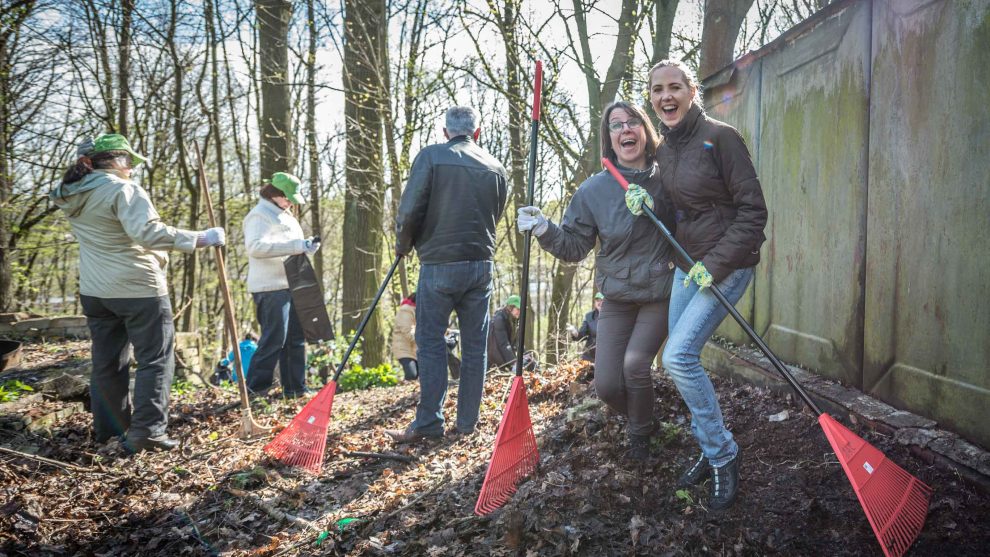 Paskelbta: 2018-04-18 (Wednesday)
During couple years, Kaunas became cleaner and continues this beautiful and meaningful tradition. To unite all Kaunas citizens loving their city to take part in mass cleansing campaign Clearing up Kaunas. This year this event is organized on the 21th of April, Saturday, from 10:00.
This year the most attention will be paid to city's parks and green spaces. According to the concluded plan this time Kaunas citizens will be invited to clean 12 places of Kaunas city.
In Šančiai eldership will be cleaned warehouse of gunpowder, Aleksotas – Naugardiškiai park, in the centre – Ramybės parkas (Park of Calmness), in eldership of Gričiupis – territory before KTU Santakos valley, Eiguliai – the cemetery of Eiguliai, Panemunė – pinewood, Vilijampolė – coast of Lampėdžiai lake, Žaliakanis – Ąžuolynas park and area of Dainų Valley, Dainava eldership – Dainava park, Petrašiūnai – site of Kaunas lagoon and monastery accesses. Biggest according to the space Šilainiai will be cleaned in two places – Romainiai forest and VII fort.
"Lithuania's Rifle Union will help us, the members of this union will clean the territory of VII fort. Who are interested on the activity of this organization are invited not only to clean environment together, but also to communicate", encouraged director of Kaunas city municipality administration Vilius Šiliauskas.
At the town handling points, residents will be provided with the necessary facilities – gloves, bags of recycling and working tools. At the town handling points will be established cities of recycling in which embassies of Kaunas Švara will work. Educational games, quizzes, mini workshops are waiting for the Kaunas citizens and their children.
The map of cleaning places, important information can be found here: http://tvarkosi.kaunas.lt/svarinimosi-akcija/