Kaunas invites to celebrate the final of the Lithuanian competition "European Capital of Culture 2022"
Kaunas invites to celebrate the final of the Lithuanian competition "European Capital of Culture 2022"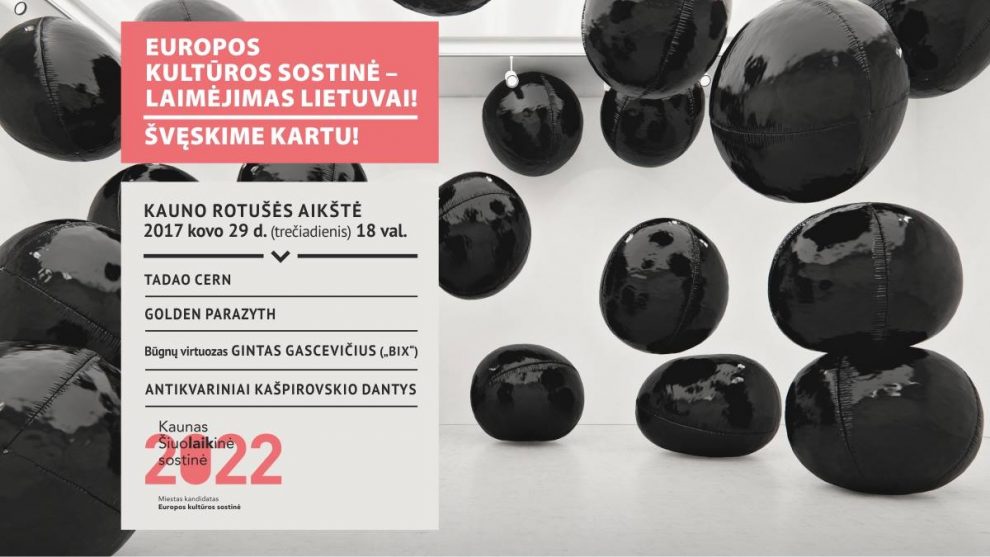 Paskelbta: 2017-03-22 (Wednesday)
Kaunas makes the last steps for the competition of the European Capital of Culture 2022 and invites all people to celebrate the competition final together. On this occasion we invite people to on Kaunas Town hall square on March 29th, at 18h to watch the live TV broadcast of the results. 
"All the team that have been preparing the application for this competition have done an amazing job. If Kaunas is approved as the European Capital of Culture, even more work awaits for us in the future. This opportunity would be a great chance for all Lithuania and Europe to rediscover Kaunas'' – said Kaunas city Mayor Visvaldas Matijošaitis.
International European Experts Commission have studied the applications of Kaunas and Klaipeda cities and have listened to the presentations of the cities. On March 29th one city will be names as the European Capital of Culture 2022.
"The application of Kaunas City and Kaunas District has been developed by the principle of openness and inclusion. First of all, this is a platform of artists and creators of all Lithuania and possibility to implement creative ideas in collaboration with artists from all Europe. It is a mutual and international opportunity to cooperate for all creative organizations. 'Contemporary Capital" – it is the name of the programme for 2022. It is a friendly place for initiatives and expressions of all nationalities and all communities", – stated the programme manager of the project "Kaunas – European Capital of Culture 2022" Virginija Vitkienė.
Information provided by Public Relations Subdivision