Kaunas Invites to Celebrate Christmas Differently – Two Tasks and Many Gifts
Kaunas Invites to Celebrate Christmas Differently – Two Tasks and Many Gifts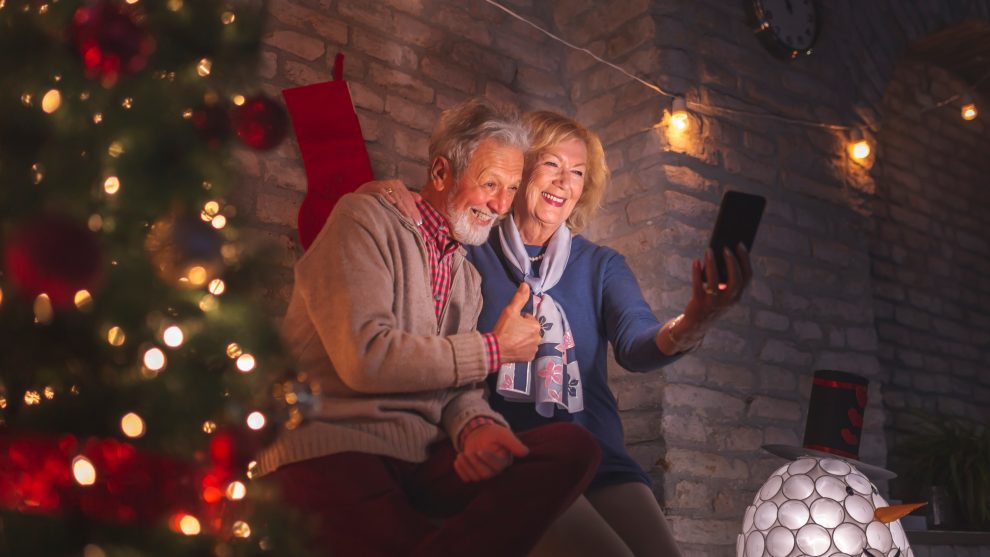 Paskelbta: 2020-12-21 (Monday)
"It is still hard to believe that we will celebrate Christmas differently this year. However, even in these difficult circumstances, the holidays can be cozy! "- said representatives of Kaunas City Municipality, announcing the campaign #KaledosKitaip. The initiators of the initiative invite to use smart apps and teach their loved ones to use them before Christmas, and they have prepared gifts for the captured moments of "remote" holidays.
The most important thing is to stay safe
"This is the time, when being safe in our home we can instantly hear and see people dear to us, no matter where they are. Today, smart technologies are already simple enough for everyone to understand. We still have a few days before Christmas to help parents, grandparents, or other loved ones of this age to learn. Call, explain, teach – it will at least make you feel like you are all together," said Kaunas City Mayor Mr. Visvaldas Matijošaitis.
According to him, the most precious thing we can give each other this Christmas is preserved health: "It sounds strange, but such a gift can be given by simply staying at home and not going to visit relatives or friends. Let conversations and smiles on your computer or smartphone screen during these holidays redeem what has been taken away from us by quarantine. And we will be able to meet live and hug each other soon, if only now, at this difficult time, we will stop for a short time. "
"Distance Holidays" photo competition
Initiative #KaledosKitaip invites not only Kaunas residents, but also people from all over Lithuania to perform two simple tasks. First of all, these days you can contact older relatives by phone and give them a "remote lesson" on how to install and use one of the teleconferencing apps.
Messenger, Viber, WhatsApp, Zoom, Teams, Google Meet, Skype are names familiar to many. Seniors can easily understand at least one of them.
After successfully overcoming the initial stage, it will remain only to use it during Christmas, to capture such moments of "remote" holidays in photographs and share them on social networks with the hashtag #KaledosKitaip.
Please send your pictures until December 27 by email [email protected]. For ten authors of the most original pictures Kaunas is prepared some Christmas presents.
More information about the festive initiative please visit bit.ly/KaledosKitaip2020
Pre-Christmas events are different
Not only the upcoming holidays, but also their waiting period in Kaunas, as in the whole country, this year is different. In order to protect the health for people, the traditional activities of the Christmas town have moved from the Town Hall Square to computer screens.
On the website kaledos.kaunas.lt, the little ones, together with their parents, can watch videos of festive workshops and educational classes – to learn Christmas dance together, to listen to reading fairy tales, to learn how to make decorations and other works.
Many people's favorite Christmas mail has also moved to the virtual space – sweet wishes in the form of e-cards can also be sent to loved ones from the website kaledos.kaunas.lt.
At that time, the festive concert of lighting up the Christmas tree in Kaunas was broadcast only on TV. A surprise this year became the initiative of Kaunas 2022 – a musical Christmas bus, which transports a Christmas mood and festive music to the courtyards of Kaunas residents.