"Kaunas Growing Business Awards" (K.A.V.A.) invites you to evaluate the best businesses of the year
"Kaunas Growing Business Awards" (K.A.V.A.) invites you to evaluate the best businesses of the year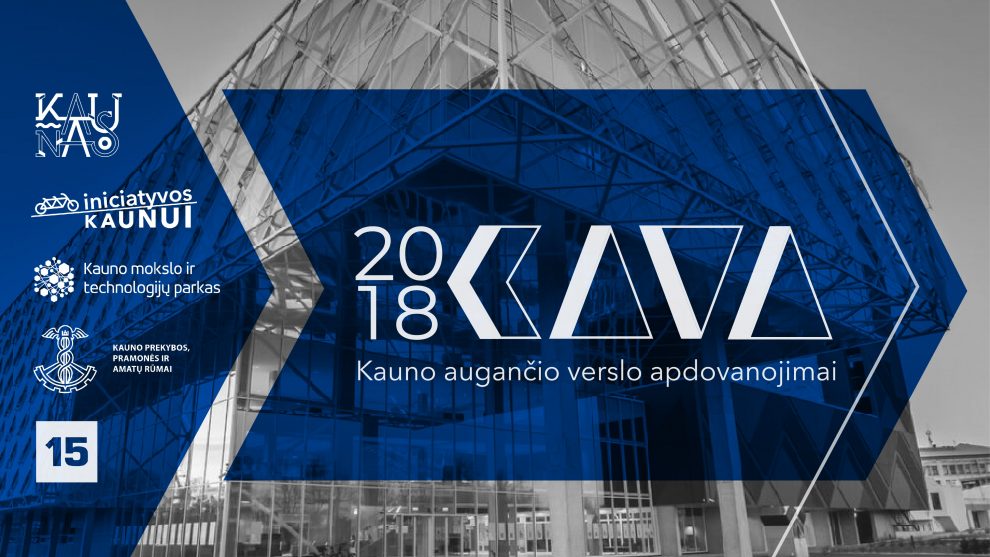 Paskelbta: 2018-05-07 (Monday)
Kaunas Business Community invites representatives from different fields of Kaunas businesses to submit applications, in order to win or even to be nominated for nine awards. This year Kaunas is preparing the "Kaunas Growing Business Awards " (K.A.V.A. 2018), along with the initiator and patron of the event, the Kaunas City Municipality Administration.
Last year, a dozen large foreign investors announced plans for development in the city, and plans to create over 700 new job places. Local businesses are also showing excellent results: every year, more and more products from Kaunas are reaching foreign markets and gaining international recognition. The attention is paid to the starting business in which the innovative ideas are successfully developed.
K.A.V.A. 2018 Awards nominations were founded and their winners will be selected by the partners of the event – experts and professionals in their field: general partners – Public Enterprise Kaunas Science, Technology Park, Kaunas Chamber of Commerce, Industry and Crafts, partners – Public Enterprise Invest in Lithuania, Public Enterprise "Versli Lietuva "," KTU Startup Space ", Association" Lietuvos Startuoliai ", and Lithuanian Responsible Business Association (LAVA).
The Kaunas residents themselves will choose the exclusive nominee "Kaunas congratulates": by the publics online voting one nominee will be chosen, which will be the company whose initiative and contribution to the life of Kaunas city has been the largest and most visible in recent years in the opinion of Kaunas citizens.
The winners will be announced on June 12 in "Santakos" valley during the solemn awards ceremony. Awards are organized and funded by the Kaunas City Municipality in accordance with the 2018 Program "Initiatives for Kaunas".
Companies wishing to apply for nominations must complete the application form on the website www.kaunasin.lt/kava2018 . Furthermore, other individuals or organizations can submit applications and suggest nominees. Completed applications must be submitted by 1 June 2018.
More about K.A.V.A. 2018 awards: email: [email protected] and find online at:  www.kaunasin.lt/kava2018  .